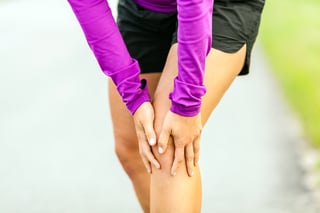 Whether you are a weekend warrior-type of an athlete, play recreational sports – even if you're a superstar – you know how painful arthritis and can be. Muscle and joint pain can cut down the time you are able to spend doing the activities you love. Even if you tough it out and continue playing, it's hard to give your best performance when you're in pain.
If you suffer from arthritis, chances are that you have tried some of the common remedies or traditional treatment in an effort to help you with your discomfort. You may or may not have heard about PRP therapy.
What is PRP Therapy?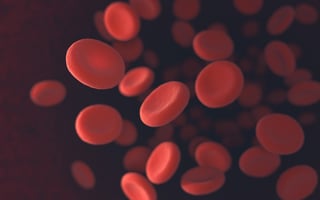 PRP (platelet-rich plasma) has been around for over a decade, but it has become more commonly used fairly recently.
During platelet rich plasma therapy, a small amount of blood is taken and placed in a centrifuge. The blood is spun until it separates and the platelets are removed. Platelets contain growth factors which help the body to repair and regenerate itself. The platelets are injected into the painful area that is affected by arthritis or injury. The area surrounding the injured area is also injected for additional benefits.
Once the area has been injected, your body's healing process begins. Unlike traditional cortisone injections that mask inflammation, PRP stimulates healing and helps the injured tissue to repair itself. Recovery time is shortened compared to many traditional types of treatments.
Types of Injuries Treated
Playing sports or participating in physical activities can be a painful struggle for people with arthritis. You may feel like you're letting yourself and your team-mates down by not being able to give 100%. There are many areas of the body and types of injuries that may be improved with PRP therapy. Below is a list of just a few of the most common injuries that can be helped by PRP treatments.
Ankle sprains
Knee injuries (ACL, MCL, LCL tears)
Plantar fasciitis
Quadriceps tendon tears
Rotator cuff tears
Tendinitis (of elbow, knee, wrist, hand, ankle or feet)
The good news is - when you receive PRP therapy, the time you miss from your physical activities may be reduced or you may not need to take a break at all.
PRP Therapy is an Effective Treatment
This therapy has helped many famous athletes avoid time away from their sport – and it might be the same for you. You may even be able to avoid surgery. Injections into injured joints and muscles have shown to be an effective treatment to ease pain and healing of the affected area. PRP can offer you long-lasting relief.
---
Pain related to activity should be taken seriously, whether it is chronic or sudden onset. If you suffer from any type of joint or muscle pain – you should consult with your orthopedic specialist. He or she will be able to determine if you are a good candidate for PRP treatments.