How to Increase Height After 30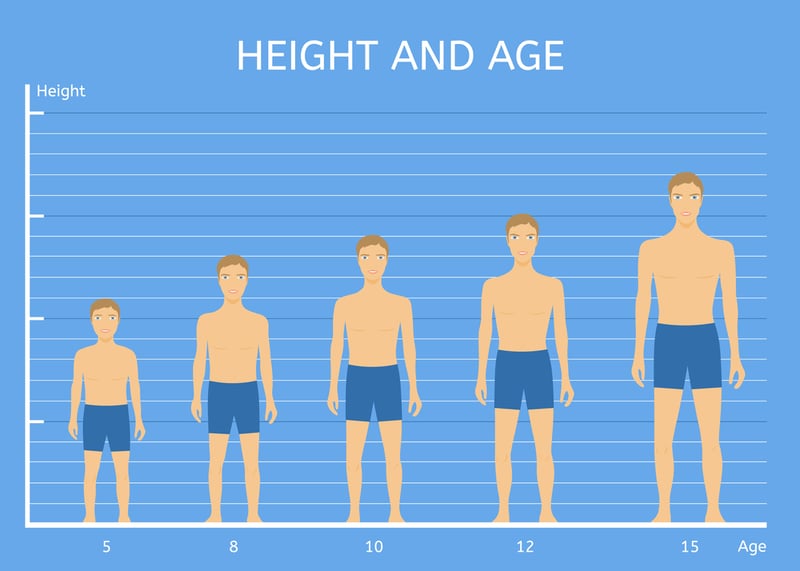 A common concern that some people have after they become adults is they wish they could be taller. Life may have dealt them a less than desired hand on their adult stature, but that doesn't mean that they must live out the rest of their lives with their height dreams unfulfilled. There are many tactics and products marketed towards increasing height. As promising and appealing as some of those methods seem, they are not effective as they may seem.
In an ideal world, height shouldn't have any bearing on one's personality, confidence, or abilities, nor should it affect their professional and personal relationships. But, in reality, it does. It's no small secret that short people do not receive the same treatment or advantages as their taller counterparts. In the quest for tallness, many people look for tricks and products to make themselves taller.
It's important to understand that most methods of increasing height after the age of 30 do not work, but they can be beneficial for one's overall growth, development, and overall health in other ways. Please consider the following information on how to increase height after 30.
Ways to Increase Height After 30
After puberty, bone growth stops. Usually, the period for peak height growth starts around the age of 11 in girls, and in boys, around the age of 14. It doesn't stop for females until around the age of 14 to 17, and 16 to 18 years for males. By the time one reaches their 30s, they're already well into being as tall as their genetics and other environmental factors allow.
Posture and Exercise
Posture has an immediate effect on one's height. Regardless of stature, a good posture can add a few inches to one's overall height. Good posture is not automatic and requires good core muscle strength to maintain. With practice and the right exercises, good posture is achievable and can have a noticeable effect on one's adult height. Good posture boosting activities include Pilates, yoga, swimming, and other techniques that decompress, lengthen, and strengthen the muscles of the spine.
Stretching the spine through exercise may seem like the most practical way to increase one's height, but it's not. After all, exercise is an effective way to condition and tone the bones and muscles and increase strength. Aging naturally causes a slight decrease in one's stature that can usually be offset by exercise and stretching. However, anyone looking to gain more than an extra inch or two may be disappointed by this tactic.
Diet
Surprisingly, many people are unaware of how important diet and nutrition are for gaining height after 30. It's not enough to rely on a solid stretching and exercise routine alone. The foods and nutrients you consume do impact the body's ability to grow and develop properly. Ideally, anyone looking to increase their height after 30 should maintain a diet that's full of protein, calcium, and vitamin D to ensure they get the right amount of nutrition their body needs to function and repair itself and sustain bone and muscle health.
Supplements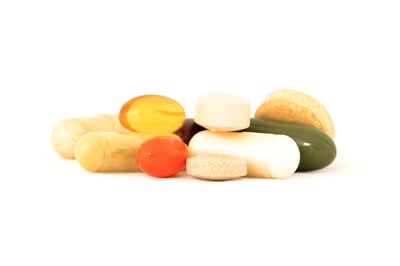 Supplements are another popular height increase measure to consider. These supplements range from herbs, vitamins, and even synthetic growth hormones are promoted as having the same effects on the body as human growth hormones. Normally, the body produces human growth hormones to regulate many of the body's organ systems and processes. During childhood, growth hormones are also responsible for height-increasing growth spurts. After the end of puberty, the hormones do not stimulate additional height increases because the growth plates are fused shut.
Many height-boosting supplements contain synthetic human growth hormones and other ingredients that are designed to stimulate new bone tissue and muscles growth in the spine to increase height. HGH is FDA-approved but not recommended for adults without a prescription.
Human growth supplements and injections are used to treat children with height and growth restrictions and other medical conditions. Supplements are not as tightly regulated by the FDA and are a common alternative for adults to turn to. Even so, that doesn't stop HGH and other herbal supplements from being marketed as safe and effective ways to grow taller.
Shoe Lifts
Shoe lifts and platforms heels can add inches to one's height. However, they're only effective as long as they are worn. Many shoe lifts are not designed for long-term use. They lift the wearer's heel to make them look taller, but prolonged use can lead to mechanical problems with the feet and toes. Shoe lifts can also affect the wearer's gait, posture, and overall comfort and, in some cases, lead to balance and stability issues.
Surgery
Limb lengthening surgery is a popular procedure for adults who want to grow taller but haven't had much success with other options. Though it's a more invasive height increase solution, it is a safe and highly effective way to add up to six inches in height. In addition to correcting height deficiencies, it addresses gait and aesthetic concerns in the limbs.
Height lengthening surgery takes several hours to complete. The procedure involves cutting the femur or tibia and installing a rod with screws. After closing the incisions on the leg, the patient uses a special device to operate the rod to gradually increase their limb length during the next several months. Height lengthening patients undergo physical therapy to strengthen, tone, and condition the new muscle and bone tissue in their legs to restore their stability, balance, and gait.
After the age of 30, there's not much one can do to increase their height without surgery. Dr. Mahboubian is a board-certified orthopedic surgeon who specializes in medical and surgical height increase solutions. Contact the Height Lengthening clinic (818) 698-2258 to learn more about limb lengthening surgery and if it is right for you.