The Effectiveness of Height Increasing Supplements
Anyone unsatisfied with their current height and in search of safe and effective height increasing measures may be interested in using supplements to achieve their goals. In their quest for tallness, they may feel enticed to try every fad and supplement they hear about. Though some remedies may provide a slight increase of a few centimeters temporarily, the long-term time and financial investments can really add up. There's also the reality that these measures are not very effective and do little to camouflage limb length discrepancies or deformities.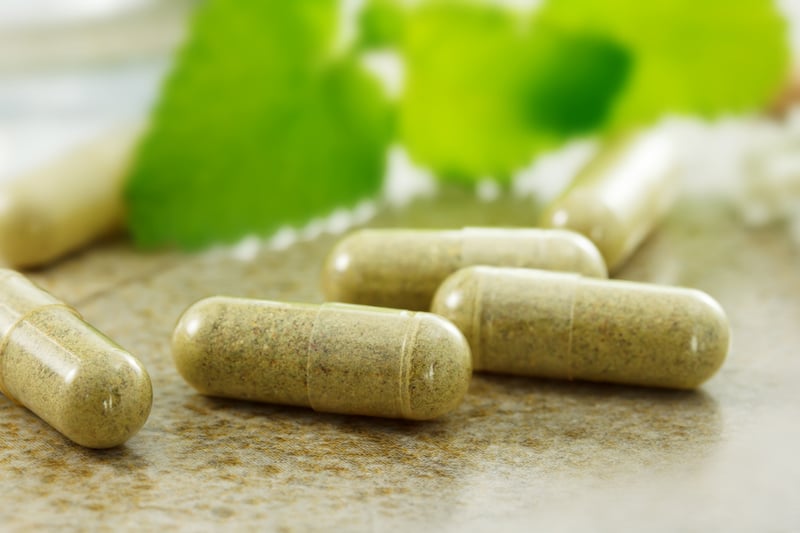 Many people believe they can rely on growth supplements to gain the additional inches they desire. These pills are advertised on television, billboards, movies, online, and in magazines. While there is no shortage of marketing and promotional materials broadcasting their effectiveness, there is a reality that is not usually talked about. If you find yourself considering height increasing supplements for a taller stature, take a moment to learn the truth about how well they really work and effective alternatives.


What Are Height Growth Pills and Supplements?
The pituitary gland is the body's production center for human growth hormones (HGH) that are responsible for growth spurts that increase height. The hormone also regulates many other processes in the body, including overall growth and development, metabolism, and fluid balance. It's also synthesized pharmaceutically and used to treat certain conditions, thus leading to its approval by the FDA in 1985. Throughout the years, HGH and other height increasing supplements have gained popularity for other potential benefits that have yet to be proven for adults. But when it comes to increasing height, they leave much to be desired.


Do Height/Growth/Supplements Work?
In order for growth to occur, the growth plates must be open and unfused. Growth starts before birth and continues until the end of puberty. By the time the average person reaches 18 to their early 20s, they are already at their optimal height. The end of puberty is when the growth plates in the bones and spine become completely fused and incapable of adding new bone tissue to increase height.
In some areas, it's common practice for adults to take height increasing supplements in hopes of growing taller by one or several inches. Though the science behind certain growth supplements and treatments proves there is some effectiveness, those benefits are often limited to those under the age of 18. After adulthood, there's no point in wasting time on growth supplements that can cause more harm than good, especially if they are misused.


The Dangers of Height Increase Supplements
Many adults use herbal or nutritional growth supplements, especially HGH to boost muscle mass, bone density, endurance, fat loss, stave off the physical effects of aging, and for other unapproved off-label purposes. Excessive use, abuse, and regular use without proper medical guidance can lead to unpleasant and harmful side effects. Adverse risks associated with some nutritional growth and HGH supplements include joint and muscle pain, gynecomastia in men (excess breast tissue development), and a higher risk of serious medical disorders, such as edema, diabetes, and certain cancers.
On the other hand, when taken in moderation, vitamins B1, B2, C, D, and calcium are useful for skin health and muscle and bone health and development. Synthetic growth supplements (human growth hormone or HGH) and vitamins D, B1, B2, C, and calcium are useful for children with certain height and growth restrictions, not adults.


Factors That Influence Height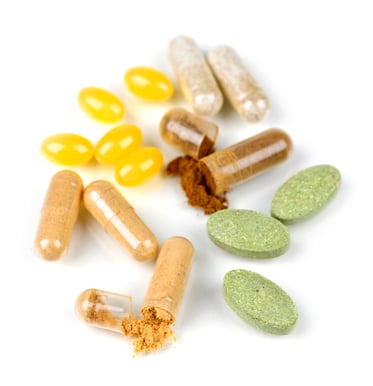 Though the genes for height are embedded in the DNA, there are other factors besides genetics that determine adult height. Shoe lifts, stretches, and exercises to improve posture are not too effective at increasing height, though they provide some people with temporary peace of mind. They are not cost-effective or permanent solutions.
There are external and health factors to consider that can impair growth and keep one from reaching their height potential. Illness, malnutrition, stress, sleep deprivation, hormone activity, and childhood living conditions all affect one's final height. It's not necessary to try every height enhancement solution on the market, no matter how popular they are. Instead of wasting time, expectations, and money on supplements, injections, and other unproven and ineffective methods, it's time to consider surgery.


Height Increase Surgery Works
Limb lengthening surgery helps patients grow three to six inches taller. The procedure involves cutting the femur or tibia bones in the legs and implanting a special screw/rod in the bone to restart the growth process in the limbs. During the recovery period, which takes several months, the bones gradually grow longer as they fuse back together. The patient uses a special device to gradually lengthen their legs until they achieve their desired height and healing is complete. Physical rehabilitation is necessary to strengthen and condition the muscles and new bone tissue to restore mobility.


It's Time to Discover Height Increasing Surgery
Limb Lengthening surgery is a cosmetic procedure used to make patients taller by up to six inches. It is a permanent, one-time solution that is highly effective and has been used for decades (since the 1950s) to increase height. Patients come from all over the world to the Height Lengthening clinic for Dr. Shahab Mahboubian's limb lengthening surgical expertise.
To learn more about the effectiveness of height increasing supplements from a height increase expert or how you can benefit from height lengthening surgery and height increase alternatives at our orthopedic surgery center, give us a call at (818) 322-0126 to set up a consultation.