Can Growth Hormone Injections Make You Taller in Your 20s?
If your quest for adult height increase solutions has you considering growth hormone replacement therapy or injections, you may want to read this before you go any further with that decision. It's true that injections have been used for years to help children with certain medical conditions grow taller, but they do NOT offer the same height enhancement benefits for adults. Adults looking to add some inches to their height should consider alternative measures. Continue reading to learn why.


What Are Growth Hormone Injections?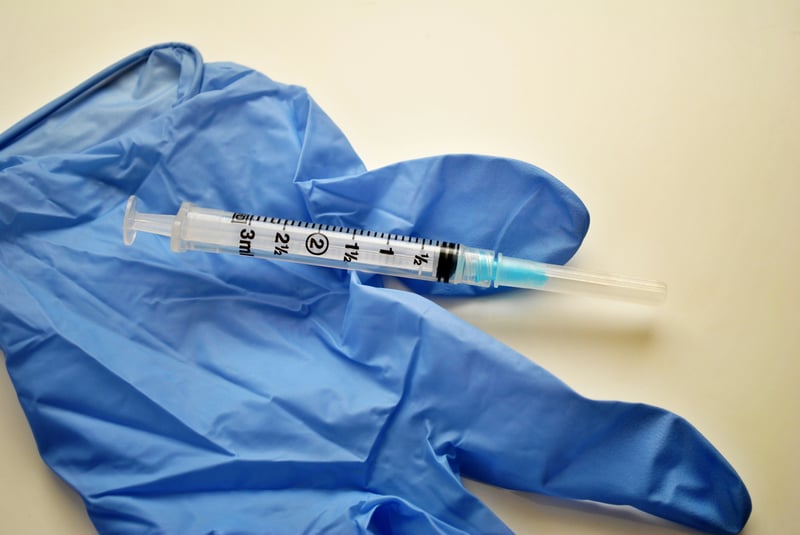 Somatotropin is a growth hormone (GH), also known as human growth hormone (HGH) therapy that has been used for decades to increase height in children with growth and development limitations due to growth hormone deficiencies and other restrictions. It is a naturally occurring endocrine hormone that is produced by the pituitary gland and is one of many complex proteins that regulates the body's processes, such as fat and sugar metabolism, bone and muscle repair and regeneration, fluid homeostasis, cardiac function, etc. to support overall health. It is administered as a series of injections to stimulate bone and tissue growth.


Impact of Growth Hormones on Height and Development
In order for bone length to increase naturally, the growth plates in the long bones of the legs must be flexible enough to support bone tissue regeneration. In children, growing taller is possible because the growth plates in their legs are unfused and open.
Children's bodies are different from adults. In children, growth and development do not stop until the end of puberty. Growth hormone production increases from birth to the onset of puberty before peaking and leveling off at the end of puberty. In males, the final height is usually achieved around the age of 16-18. In females, adult height is often reached two to three years after the onset of menses.
Height can increase naturally after 18, though it's less common. Some children continue to grow well into their early 20s and are often referred to as late bloomers because their physical development starts and ends later than average.
Before the end of puberty, the growth plates in the bones are open and continue to create new tissue to increase height. Physical growth and development continue all throughout life. However, the ability to grow taller stops at adulthood because the growth plates are fused shut.


Are Growth Hormone Injections Effective at Increasing Adult Height?
HDH's approval by the FDA in the 1980s has led to the discovery of additional health benefits, including antiaging, hair and skin support, sleep enhancement, libido booster, and muscle mass and performance enhancer. Due to its positive effects on pediatric growth and development and other benefits, some adults believe they can use injections to grow taller.
Somatotropin is necessary for brain function and other developmental processes, but growth hormone deficiencies have no bearing on overall cognitive performance. Growth hormones promote muscle and bone tissue growth in children to counteract the severity of growth impairments. But they are not an effective solution for adults seeking to increase their height.


Height Increasing Alternatives to Growth Hormone Injections

Growth injections have been successfully used for decades to help children reach their ideal height. Adults who use them may enjoy other benefits, but increasing their height is not one of them. It's not easy to camouflage height deficiencies, but many adults rely on the following alternatives to make them appear taller.
Shoe lifts and heels can help add inches to one's height temporarily. The drawbacks include the lifetime cost of purchasing and maintaining proper footwear that meets appropriate style, height, and function requirements.

Growth hormone therapy is beneficial for children but not so much for adults with height concerns. Growth hormone injections are not for everyone and must be administered by a medical professional. They may support muscle and bone tissue growth, strength, repair, and overall health in adults, including increasing energy and physical endurance, facilitating weight loss, and boosting mental function. Misuse and excessive use can lead to adverse effects that compromise bone and muscle and overall health.

Exercise and posture correction can help improve physical fitness, muscle tone, and bone strength, and boost one's final height by one or two centimeters. Exercise and posture correction techniques alone are not sufficient to correct adult height deficiencies which is why many people with less-than-desirable height also rely on alternative methods. The long-term benefits of exercise and good are beneficial to overall health and well-being. Many height lengthening patients use exercise to enhance their height after their surgeries for a more dramatic height increase.
Limb lengthening surgery can increase adult height by up to 6 inches. Though the effects are not immediate, they are dramatic. After the initial surgery, the treatment takes several months to complete. It stimulates new bone tissue growth in the legs to increase length. Limb lengthening surgery is an effective and popular alternative treatment for people in their 20s or older with short, mismatched, or deformed limbs. It is extremely beneficial for adults who want to grow taller without pills, injections, special shoes, or other height enhancement measures.


Height Lengthening Can Make You Taller
Dr. Shahab Mahboubian, D.O., MPH, specializes in limb lengthening and limb deformity corrections. To learn more about alternative height increase treatments or if limb lengthening surgery is right for your situation, contact the Height Lengthening clinic at (818) 322-0126 to schedule a consultation.