How to Pay for Limb Lengthening Surgery
Limb lengthening surgery is an excellent solution for anyone unsatisfied with their height. It offers a permanent and medical way to increase height by several inches. If you're unhappy with your height or wish to correct a deformity, limb lengthening surgery is an excellent choice. However, before getting to the surgery room, you'll likely have questions about paying for the surgery. Let's explore height lengthening surgery and how you can pay for it.
Does Insurance Cover Limb Lengthening Surgery?
Limb lengthening surgery is a cosmetic procedure. These are procedures that you may perform to alter or enhance your appearance, in this case, your height. In most cases, your medical insurance cover will not pay for an elective cosmetic procedure because they do not consider it urgent or life-threatening.
However, it's crucial to have insurance coverage before your surgery. Your insurance cover can help you pay the costs of medication, physical therapy, and complications arising from the surgery. After the surgery, medicine enables you to cope with the pain from the stretching limbs and heal from the surgical cuts.
Physical therapy after the limb lengthening surgery is vital because it trains your body to adapt to the change. Your muscles, tendons, ligaments, and bones change over time. With appropriate physical therapy, you can fight stiffness after surgery and retain motion long after the procedure.


Is Limb Lengthening Worth It?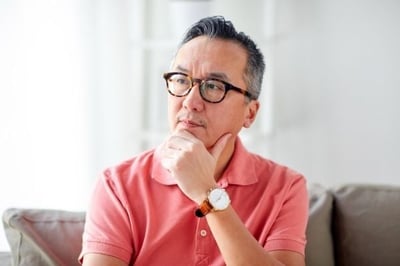 Now that you've discovered that your insurance provider will not pay for your limb lengthening procedure, you're probably wondering if it's worth it. It's essential to resolve this question because the surgery can go into the hundreds of thousands of dollars.
First, ask yourself why you wanted to have the procedure in the first place. If you're feeling unhappy, distressed, and lack confidence because of your height, a height lengthening procedure is an excellent solution. After healing, you can get back to your everyday life with renewed confidence.
Perhaps you want the surgery for medical reasons. Limb lengthening is a necessary surgery if you suffer from dwarfism or have suffered deformities due to cerebral palsy and trauma. It's an opportunity for you to leave any crippling deformities behind and enjoy long straight limbs.
Some conditions may not seem severe but are problematic in adulthood. Bowed legs, for instance, occur in childhood due to hereditary and environmental reasons. In adulthood, people with bowed legs experience pain, especially around the knees. This condition sets the pace for other medical complications in the future. A limb lengthening surgery is an excellent way to correct the deformity and live pain-free.
In the end, we can agree that our physical stature affects how we get through life, the activities we can enjoy, and sometimes, the partners we end up with. It's perfectly normal to desire to be tall for your health, confidence, and comfort.
However, if you're still uncertain about your limb lengthening surgery, here are some questions to consider:
Why would you like to undergo the procedure?
Everyone has different reasons for seeking limb lengthening surgery. It can be medical or purely cosmetic to achieve a specific height. No reason is invalid. However, knowing the reasons instills the confidence you need to undergo the whole procedure.
How many inches would you like to achieve?
When you choose to undergo the limb lengthening procedure, it's great to have a goal in mind. What's your ideal height? Be sure to ask your surgeon what's achievable during the consultation.
How much does it cost?
Before undergoing limb lengthening surgery, you need to book a consultation, get on an ideal diet, and take several scans. The surgery requires prepping, anesthesia, and aftercare. You'll also need physical therapy, medication, and supplements during the few months after the surgery. Getting a reasonable estimate of the costs prepares you mentally and helps you plan your finances.
Can you afford the surgery?
Limb lengthening surgery is a reasonably expensive procedure. However, it's not impossible to afford it. With proper planning and access to CareCredit, you can find the cash required to pay for the surgery. What's more, your medical insurance may cover some of the costs.
Are you ready for the recovery period?
After the surgery, you'll need 3-4 months for recovery and walking without assistance. For these three months, you need to be fully prepared for your limitations, pain, medication, and nutrition needs. Healing may take a year if you plan to engage in competitive sports. You'll also need physical therapy to train your body and legs.
Having assistance from family and friends can help you get through the healing period. Since you cannot engage in strenuous activities, ensure your work and lifestyle do not place any strains on your legs until you're completely healed.


Ways to Pay for Limb Lengthening Surgery
CareCredit

Fortunately, you can access financing through CareCredit. This personal credit card is excellent for elective cosmetic surgery procedures such as limb lengthening surgery. You can repay the money in small monthly installments that are manageable instead of making one large lump-sum payment.
However, as with other credit cards, your credit rating affects the cover you can access. It's wise to discuss CareCredit during your consultation to avoid out-of-pocket expenses that may bleed you dry. Fortunately, Height Lengthening works with CareCredit to give you the best medical care access when you need it.
Insurance
While insurance covers do not pay for the costs of a cosmetic procedure, they may help you cover the costs of physical therapy, medication, and necessary aftercare. You'll go through several months of recovery, and any financial help can lower the burden. Please consult your medical insurance provider to understand their rules and limitations on limb lengthening surgery.
Out-Of-Pocket
As earlier mentioned, limb lengthening is a costly surgery. However, if you have the money for it, you can pay for the process out-of-pocket and enjoy your new height. It's best to save in advance and ensure you have enough money and extra in case of emergencies.


How Can Height Lengthening Help?
At Height Lengthening, we understand that limb lengthening surgery is a costly procedure. However, we're fully prepared to advise you on different payment plans and help you achieve your desired height.
today for more information.