Benefits of Limb Lengthening Surgery for an Average Person
The limb lengthening procedure, when done right, can change a lot in your life both directly and indirectly. If you've ever wondered if you can lengthen your limbs for one reason or another, you've come to the right place. However, the elephant in the room remains is, is it worth it?

Limb lengthening has the potential to transform your physical and health status, boost your social life by building your self-esteem and self-worth, and lastly, improve your financial status when you land a job that favors tall people.

This procedure has both positive and negative effects. Therefore, before making a declaration whether it's worth it or not, it's important to evaluate the two sides of the coin. The good news is, that's why we've put this detailed article based on research and professional opinion.

We desire to see you make informed decisions always. That's why the Height Lengthening Institute is here to help you out. So, without much ado, let's get to it!
Benefits of Limb Lengthening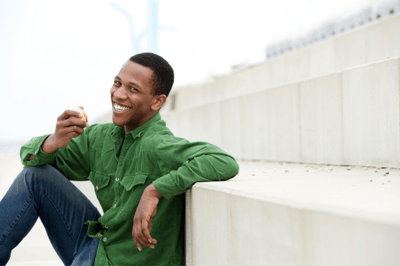 According to a BBC News report, 'Leg Lengthening: The People Having Surgery to Be a Bit Taller,' Tom Brada accounts for Sam's journey through limb lengthening. In 2015, he underwent surgery and went from 5'4" to 5'7". That's incredible!
"When I went to college, I noticed that I was shorter than a lot of the guys and even the girls," Sam said in the BBC news report. "It does affect your life. Honestly, women don't date guys that are shorter than them," he added.

And the sad part, he doubted if he'd ever find a wife. But, after opting for limb lengthening, his life changed for the best. Like Sam, you can experience the benefits of limb lengthening if you decide to take the plunge. So, let's fnd out what they are!
1. Helps to Correct Bone Structure and Improves Overall Health
Several deformed bone complications, such as Bowlegs and Blount disease, necessitate bone straightening and lengthening. These complications start at a tender age while a person is still growing and may extend to adulthood if not taken care of on time.

For starters, Bowlegs deformity is an incorrect alignment around the knee and according to HSS.EDU, it affects people of all ages from childhood into adulthood. For kids, it's considered normal up to when the child is two years old. However, if the condition persists, that should be a reason to worry.

Bowlegs and Blount disease are similar based on the defining characteristic—knees bending outwards. However, according to research by Teens Health, one sure way of correcting the deformity is through limb straightening and lengthening.

Notice that bowlegs make you appear shorter than usual and, in most cases, painful in adulthood. However, once the legs are straightened, they appear longer, which significantly improves your height while helping you kiss the pain goodbye.
2. Improves Financial Status
According to a Journal report, 'Journal Report of Human Capital' by JSTOR, it's common for taller workers to receive higher wages than their shorter counterparts. Several reasons can be attributed to this happening, and height is one of them.

In a study done by Britain's National Childhood Development, taller kids have higher cognitive and non-cognitive skills giving them an upper edge. With that being said, some jobs favor taller folks compared to the shorter ones.

And in an article by Forbes, Mark Traverse confirms that height has a big impact on salary. So, from all this research, it is clear height will always have a stake to play in determining your wages and earnings. The best part is, by simply lengthening your limbs, you can beat the height discrimination and be on your way to earning more.
3. Boosts Self-esteem and Self-worth
A study, 'Feeling short leads to paranoia and lower self-esteem' by Daily News, shows how short people experience lower self-esteem and self-worth more often. According to this study, being short makes one feel inferior, affecting the overall morale.

Many times, short people find it hard to stomach the fact that tall people are loved more. For example, it's a common thing for ladies to prefer tall to short men. So, if you've ever been in this situation, you'd know how much it hurts.

The good news is, it's never over until it's over! But, with a corrective stature and limb lengthening, you can cut through the pain of being looked down upon to victory, triumph, and boosting your self-esteem and worth.
4. Improves Public Perception of Oneself

When all is said and done and your height is back on form, the social aspect of limb lengthening comes in. if you were previously looked down upon, you'll notice the universe realigning to get you more likes. One thing leads to another, and your self-esteem is taken a notch.

Remember, this is a milestone you can't come to when your height is still a stumbling block. So, therefore, it will be worth it to go for this procedure.


Evaluating Possible Cons of Limb Lengthening
That being said, there are cons to be mindful of. The main ones are time, finance, and possible risks and complications. Is limb strengthening worth it? The response will never be complete without assessing the cons.
1. Finance
On average, the average cost for a limb lengthening surgery in the United States is $120,000 and sometimes more. This stats is according to an article by Wanna Be Taller. Therefore, the procedure is quite expensive and may cause financial strain if you don't have enough funds.
2. Time
In the article, Wanna Be Taller, it mentions how the procedure takes several months before one is fully healed. In the meantime, there are restrictions such as not engaging in weight lifting or other rigorous activities for at least a year.
3. Risks and Complications
Chances are slim you'll encounter severe complications after the surgery. However, on rare occasions, you'll feel more pain, swelling, inability to bend or fold your joints, internal infections, thrombosis, fat embolism, and nerve damage.


Final Verdict
Is limb lengthening worth it? The quick answer from us is a yes based on the finding of this article. Nonetheless, you need to weigh the pros and the cons for yourself and make your judgment.