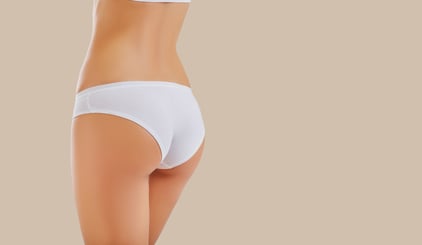 Over the last few years, many people have brought up an interesting association that we never considered – how people can experience similar improvements in life outlook and quality from two very different enhancing procedures: the Brazilian Butt Lift (BBL) and Height Lengthening procedure (HL).
It's obvious that both procedures seek to improve physical appearance, but other similarities are how people feel about themselves, which motivates them to make bodily changes.
The following are the similarities we've seen in how people feel about themselves before electing to have the Brazilian butt lift or height lengthening. Both procedures can help many people find the self-fulfillment they were seeking.
Feelings Associated with the Brazilian Butt Lift and Height Lengthening
Dating and Romance –Confidence is important when meeting potential partners, but when someone doesn't feel sexy enough or tall enough, it can lead to missed romance opportunities. People who are self-conscious about the look of their butt or their height often have a difficult time finding the right person for them because they are held back by their physical appearance – or at least how they feel about it.
Mental Health - Butt size and height can have a major impact on the psyche. Low self-esteem, body dysmorphia, anxiety, irritability, indecisiveness, and a lack of confidence can all spill over into many aspects of daily life. Those shortcomings magnify other insecurities that can lead to mental health issues such as anxiety and/or depression. Procedures such as Brazilian butt lift or height lengthening changes the thoughts people have about themselves, which leads to changing feelings, and better mental health.
Happiness – Scientists report 40% of happiness is up to the person. Modern-day procedures like the Brazilian butt lift and height lengthening can make it possible for people to achieve happiness in life. Satisfaction with the body can overflow into satisfaction in other areas of life like romance and career leading to complete life satisfaction.
Empowerment – People who are short or have an unattractive butt may not feel as empowered as those who are tall or have a nice derriere. Society has dictated how people need to look and anyone else is simply not good enough – and feeling not good enough is not empowering. What happens when people don't feel empowered because of their height or behind? They don't seek as many opportunities because they don't feel as though they will be able to be successful.

For a Brazilian Butt Lift, See a Plastic Surgeon. For Height Lengthening, see Dr. Mahboubian D.O., MPH
For people reading this and wishing for a rounder, plumper butt, a Brazilian butt lift is an effective cosmetic procedure. Consult with an experienced plastic surgeon for more information.
For individuals wishing for a taller stature, Dr. Shahab Mahboubian D.O., MPH is an orthopedic surgeon specializing in height lengthening surgeries. Dr. Mahboubian completed his training in limb lengthening and deformity correction surgery at the world-renowned Hospital for Special Surgery in New York, the #1 orthopedic hospital in the country. He brought his specialized orthopedic practice to Burbank, CA, and uses the most advanced and up-to-date techniques in orthopedic surgery. Patient care is his #1 priority, so you know when you choose Dr. Mahboubian for your height lengthening surgery, you're making a wise choice.
For additional information about height lengthening surgeries, contact us at 818-322-0126.