Beyond Arm's Reach: Unlocking Solutions for Short-Legged Individuals and High Shelves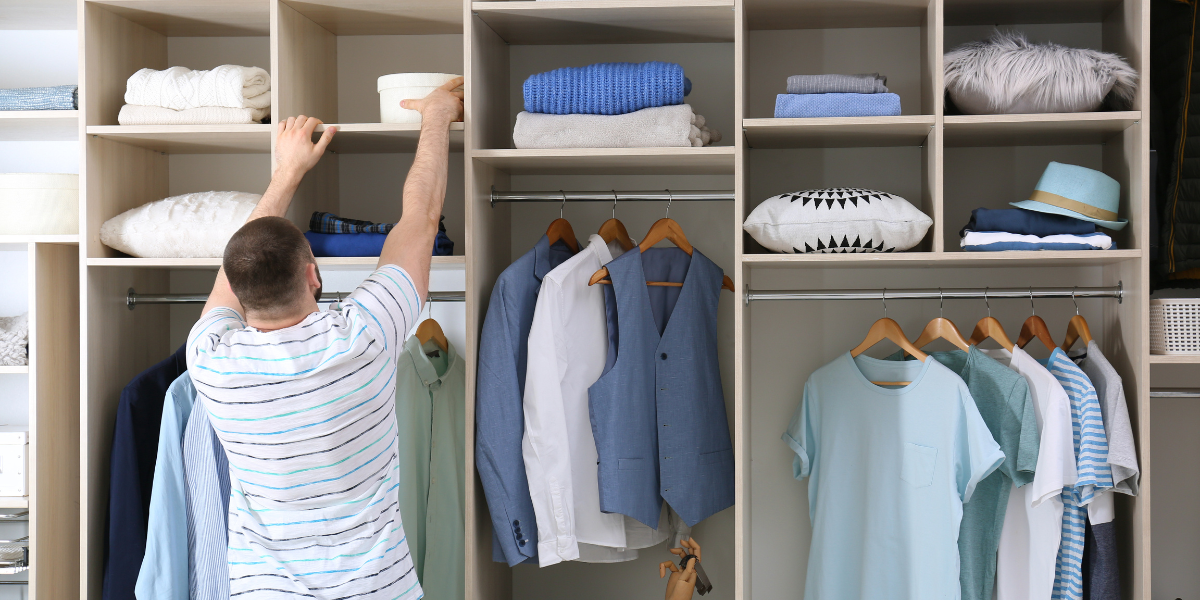 Individuals with shorter legs face unique challenges in day-to-day life, one of the most common being the difficulty in reaching items on high shelves. Whether at home, in the workplace, or in public spaces, these scenarios can present recurring frustrations, and at times, safety concerns. Attempting to stretch or climb to access out-of-reach items can lead to falls, strains, or other injuries. Therefore, it's critical to acknowledge the struggles faced by those of shorter height and to prioritize finding practical, safe solutions.
Assistive tools like adaptable furniture, strategically designed environments, reaching aids, and step stools not only empower individuals, but they also foster inclusivity, promoting an environment where everyone, regardless of height, can navigate the world with greater ease and safety. Addressing these challenges is not simply about convenience; it's about acknowledging and accommodating the diversity of human bodies in our societal infrastructures.


Understanding the Challenges
Short-legged individuals often face difficulties when trying to reach items stored on high shelves. The disparity between their height and the shelf height creates an obstacle that can impact their daily life. The act of reaching high shelves often involves stretching, standing on unstable objects, or even requiring assistance. This problem, though seemingly trivial to some, can introduce difficulties that range from minor inconvenience to serious safety hazards.
High shelves, whether in the kitchen, bedroom, or workplace, are often designed with the average height in mind, neglecting the needs of those with shorter statures. For short-legged individuals, this presents a recurring dilemma - the struggle to reach items stored on these shelves. Moreover, it's not just about physical strain or safety risks. This challenge can also have psychological impacts.
The constant reminder of one's limitation, the frustration of being unable to independently access stored items, and the need to frequently ask for help can all chip away at an individual's sense of autonomy and self-confidence.


Practical Solutions for Short-Legged Individuals and High Shelves
To truly understand these challenges is the first step towards finding solutions that are inclusive and considerate of all body types. Practical, safe, and accessible solutions are necessary to help individuals negotiate this height-related hurdle, ensuring that their environment supports their needs and fosters their independence. Below are some effective strategies that enable short-legged individuals to reach high shelves.
Utilizing Step Stools or Ladders

Step stools and ladders are popular solutions for reaching high shelves. Step stools come in various designs, including folding and adjustable options. They provide a stable platform to stand on, enabling individuals to reach higher places safely. Ladders, both traditional and adjustable height, offer extended reach and stability for accessing high shelves. When selecting a step stool or ladder, it is important to consider factors, such as weight capacity, stability, and portability.
Reaching Tools and Grabbers
Reaching tools with extended handles and grippers are valuable aids for accessing high shelves. These tools eliminate the need for stepping and allow short individuals to grasp items from a distance. Reaching tools come in different lengths and with various grip strengths, ensuring versatility in their usage. When choosing extended grabbers and grippers, consider factors such as grip strength, durability, and ease of use.
Furniture Rearrangement
Rearranging furniture can be a practical solution for short-legged individuals. By storing frequently used items at reachable heights, they can avoid the need to reach high shelves altogether. Maximizing storage space within arm's reach and organizing items effectively can enhance accessibility and convenience. This solution also ensures that items are easily visible and readily accessible.
Designing Accessible Spaces
Designing accessible spaces for short-legged individuals is more than just a consideration – it's an essential element in cultivating a truly inclusive environment. By acknowledging the unique challenges they face and addressing them through smart design, we can ensure spaces are navigable, safe, and comfortable for all.
Adjustable Shelving Systems
Adjustable shelves provide the flexibility to customize shelf heights according to individual needs. These systems allow short-legged individuals to set shelves at reachable heights, ensuring easy access to stored items. Adjustable shelving systems come in various designs, such as adjustable brackets or track systems, enabling users to modify shelving positions as required. This versatility promotes inclusivity and ensures that storage spaces are tailored to individual heights.
Installing Pull-Down Shelves
Pull-down shelves offer a practical solution for accessing high shelves without the need for stepping or stretching. These shelves can be lowered to a reachable height, allowing individuals to retrieve items comfortably. Pull-down shelves maximize storage space and are particularly useful in kitchens or closets. Different types and variations of pull-down shelves are available in the market, providing options that suit various storage needs.
Using Step Platforms
Step platforms can be incorporated into existing furniture to facilitate easy access to high shelves. By adding a sturdy platform, short-legged individuals can gain the necessary height to reach items comfortably. Step platforms can be integrated into kitchens, closets, or storage areas, providing a stable and safe solution. It is important to consider safety precautions and weight limits when using step platforms.
DIY Solutions
For those inclined towards do-it-yourself (DIY) projects, there are various options to create customized solutions. DIY step stools or platforms can be constructed using sturdy materials like wood or metal. These projects offer flexibility in design and allow individuals to cater to their specific needs. However, it is essential to ensure stability, weight capacity, and proper construction techniques to maintain safety and functionality.


Promoting Inclusivity in Design
To create an inclusive environment, it is important for designers and manufacturers to consider the needs of short-legged individuals. The development of adjustable furniture, accessible storage options, and ergonomic designs can ensure that people of all heights can access items on high shelves safely and conveniently. By advocating for inclusive design principles, we can unlock solutions that empower short-legged individuals and promote a more accessible society.


Height Lengthening Surgery
Height lengthening surgery, also known as limb lengthening surgery, has emerged as an increasingly popular solution for short-legged individuals seeking to increase their stature. This complex procedure, traditionally used for treating limb discrepancies or conditions, such as dwarfism, is now being explored for cosmetic purposes as well.
The surgery involves the orthopedic surgeon making precise cuts in the bones of the legs (usually the femur or tibia), then slowly separating these cuts over time using an external or internal device. This process creates a gap which new bone forms into, ultimately leading to an increase in leg length and overall height.
Height lengthening surgery can significantly improve the lives of individuals who struggle with the physical and psychological impacts of having shorter legs. Beyond improved accessibility to high shelves and counters, patients may also experience enhanced self-confidence and improved social and professional opportunities.
However, it's crucial to acknowledge that this surgery is not a decision to be taken lightly. It is a significant medical intervention with inherent risks, including infection, nerve damage, and complications in the bone healing process. Moreover, it requires a substantial investment of time and resources, as the lengthening process can take several months, and extensive physical therapy is needed for rehabilitation.
Therefore, while height lengthening surgery can be a transformative solution for short-legged individuals, it is essential to thoroughly discuss the benefits, risks, and commitments involved with a limb lengthening specialist before proceeding.


Key Takeaways
Finding solutions for short-legged individuals to access high shelves is essential for their convenience, safety, and independence. By using step stools, reaching tools, furniture rearrangement, adjustable shelving systems, pull-down shelves, and step platforms, short-legged individuals can overcome the challenges they face. DIY solutions also offer customization options. By promoting inclusivity in design, we can create environments that accommodate individuals of all heights, fostering a more accessible and inclusive society.