Cosmetic Procedures for Men to Boost Social Status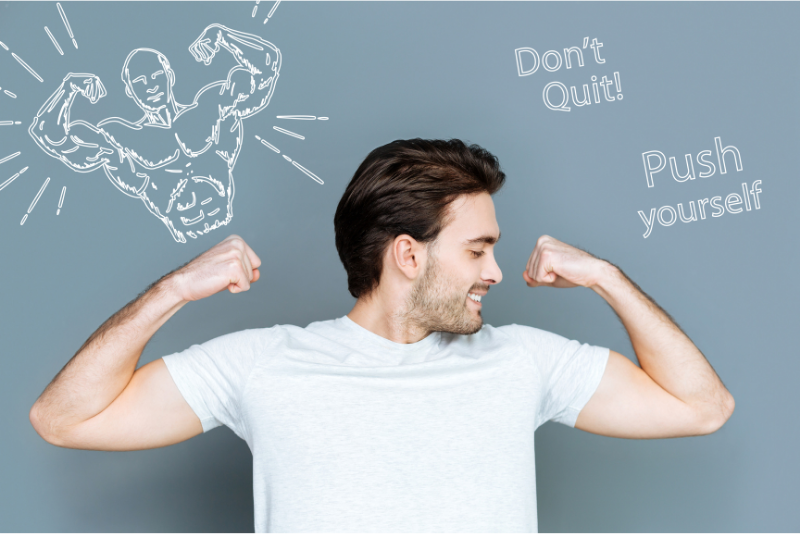 When you hear the phrase "cosmetic procedures," one of the first thoughts that often springs to mind is women. It's no secret that women use plastic surgery and other beauty treatments to improve their bodies and appearance. But what's not so well known is that men are taking advantage of these procedures and using them to boost their social status as well.
According to the most recent Plastics Surgery Statistics report from the American Society of Plastic Surgeons, over 1.9 million cosmetic surgical procedures were performed on males in 2020. That number is a significant increase from previous years. It's a trend that shows no signs of slowing down. In case it's not clear, cosmetic procedures are not just for women anymore. Check out the following cosmetic procedures for men to boost social status.
Gynecomastia Surgery
Male breasts or enlarged chest tissue are arguably one of the most significant issues negatively impacting the male psyche. Many people are unaware that gynecomastia is surprisingly common in males and can develop at any age. The most common health-related causes include hormonal imbalances, genetics, and medications. The condition is not typically harmful medically. Still, its effects are often damaging enough to cause emotional distress and poor self-confidence and lead to depression.
Though male breast reduction treatments are available to help, not everyone has favorable results. Also, many men are embarrassed by the condition and tend to avoid talking about it, leading to delays in care. Many standard gynecomastia treatments take time to work and offer the promise of results. Fortunately, gynecomastia surgery removes the excess breast tissue, so men don't have to live with "man boobs" or the stigmas associated with them.
Abdominoplasty
The tummy tuck is another popular cosmetic procedure for males. It's not easy to get chiseled abs or a six-pack. Not everyone has the drive, time, or lifestyle to put in the work to develop them naturally. Not everyone benefits from taking supplements or committing to muscle-building and toning workouts.
The tummy tuck is a cosmetic procedure that removes unwanted fat and skin from the stomach and abdominal areas to flatten and help define existing muscle. The procedure ultimately tightens abdominal muscles and skin to sculpt and tone the body. Many women choose the procedure to eliminate the "pouch" that's often left behind from pregnancy, weight loss, and more. But men are using it to chisel their bodies so they can look and feel good in their everyday life and on social media. What's the point of working hard to look a certain way when you don't have to?
Rhinoplasty
One of the first features people notice is the nose. It comes in all shapes and sizes. Despite looking at their noses every day, many people are unhappy with what they see. The nose is also prone to injury. Due to physical altercations, sports, and other activities, some men have nose imperfections that are hard to ignore or camouflage. Most men are averse to using makeup to hide minor nose blemishes, such as crookedness, size, etc. Also, nose injuries and certain illnesses can lead to structural deformities that make rhinoplasty a medical necessity.
BBL - Brazilian Butt Lift
For a long time, butt lifts were synonymous with women. But, at some point, men grew tired of being shamed by their flat and unmasculine-looking backsides and chubby waists. Instead of using removable padding to create the illusion of muscular fullness, they can transform their waistline and buttocks with surgery. The BBL is one of the most common procedures performed on men and women. The procedure removes unwanted fat and skin from the lower stomach and waist and redistributes it through grafts into the buttocks.
It's no secret that many women and men are into butts, and now that males are taking charge of their appearances with cosmetic procedures, they can strut their stuff proudly. After recovery, males end up with bigger, firmer, and stronger butts. Though many people don't go around posting their butts online, it's hard to ignore the boost of personal satisfaction and self-confidence the procedure provides to both men and women.
Height Lengthening Surgery
Men endure a lot of stigmas when they are short or unhappy with their height. Though shortness is not specific to men, it's a significant source of stress, poor self-confidence, and depression. For many men, it's also a perceived character flaw that's sadly been beyond their control until now. Height lengthening surgery is quickly becoming a standard cosmetic procedure for men. The procedure permanently increases height by up to 6 inches.
Not everyone is born with their ideal features when it comes to looks, social status, and confidence. Nor is everyone equipped with the time and resources to work towards achieving them naturally. Many factors affect one's physical features, and not all are controllable. Fortunately, as more men are finally learning, whatever can't be achieved naturally, is possible with cosmetic procedures.
---
Start the Transformation to Boost Your Social Status
With no shortage of cosmetic medical procedures and products available, why should women be the only ones benefitting from them? If you are ready to increase your height cosmetically to boost your confidence and social status, you may be a good candidate for limb lengthening surgery. Contact a height increase specialist to learn more or to start the process.