Important Factors That Can Influence Height Growth
Why are some people taller than others? If you have concerns about your height, Dr. Shahab Mahboubian, D.O., MPH and his team at Height Lengthening are here to resolve them. With the right conditions and resources, it is possible to increase your stature. Though height is mostly predetermined at birth, there are external influencing factors to consider.
Genetics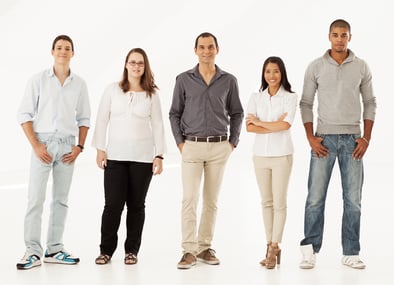 DNA contains the blueprint for 80 percent of a person's maximum height potential. With such a large amount of influence coming from genetics, it may seem as if there is not much anyone can do to achieve their desired height, especially if they are of average stature. In addition to one's genetics, prenatal care and gestational conditions before one's birth are also contributors. Genetics also contribute to limb deformities and health conditions that impede growth, stature, and posture, especially during puberty.
Some people are born with limb abnormalities and asymmetries. Children of parents who maintained good nutrition and overall health during pregnancy are more likely to be tall. Prenatal care and childhood nutrition play an extremely important role in determining genetic height outcomes in adults.
Environmental
Environmental conditions affect height too. Height is not static as many people believe. Individuals who are born into less-than-ideal socioeconomic circumstances are less likely to reach their optimum height. Numerous studies highlight the importance and effects of maintaining a healthy and positive environment on overall health and well-being. The benefits also influence height. Stressful and toxic environments have a suppressing effect on physical growth.
It impairs human growth hormone (HGH) production and stunts bone and limb growth. Natural HGH plays a major role in physical development, especially during childhood. Sufficient levels of HGH are necessary to promote muscle and bone development, metabolism, healing and recovery, fat destabilization, and brain and skin health. People who come have limited socio-economic and medical support and development tend to be shorter.
Sleep and Human Growth Hormone Production
Sleep is a vital function for most of the body's processes. When it comes to height, it aids in the synthesis of the human growth hormone. Natural HGH is released during sleep when many of the body's repair and recovery functions take over. Periodically missing sleep does not necessarily pose a significant risk to one's height, but over time, sleep deprivation decreases one's maximum height potential. Children are extremely vulnerable to stunted growth if they do not get adequate sleep because their bodies are still developing. Those risks increase in the presence of other conditions that impair sleep, such as sleep apnea, hypertension, and snoring.
In adults, sleep deprivation decreases HGH levels enough to impair muscle and bone growth and recovery. Keep in mind that the average person reaches their ideal adult height after they finish puberty. By this time, the growth plates in their bones are fused closed, preventing the growth and addition of new bone tissue and length. Children may benefit from HGH therapy and experience some slight height advantages, but not adults. HGH therapy can be beneficial to adults, but significant increases in height are unlikely without surgical intervention.
Exercise and Optimal Nutrition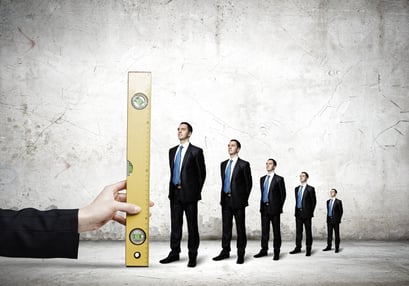 Exercise and proper nutrition are necessary for strong bones. Strong and healthy bones are less susceptible to brittleness, weakness, deformities, and injuries. It is necessary to avoid exercises that overwork or strain the muscles or risk damage to the bones. Compromised bone tissue can reduce one's overall height and lead to difficulty with weight-bearing and mobility and increase the risk of injuries and healing impairments. Exercise and a healthy diet are essential for optimal height, spine, muscle and bone health, and overall well-being.
Shoe Lifts and Other Height Enhancement Aids
Some people with limb deformities and short statures use shoe lifts and alternative height enhancement aids to appear taller or create the illusion of limb symmetry. The downside of relying on height enhancement devices, especially for the long-term is they do little to address many of the mobility and cosmetic challenges and stigmas associated with shortness and limb deformities, such as low self-esteem, mobility, personal and professional satisfaction, and overall quality of life. Long-term dependence on shoe lifts and limb lengthening aids can also create financial instability.
Limb Lengthening
Height lengthening is a cosmetic medical procedure that enables individuals to reach their desired height. Unlike the above factors, many of which are beyond one's control, limb lengthening adds up to six inches in height to each limb. The entire process takes several months to complete, but the results prove that it is not necessary to rely on genetics and lifestyle factors alone to become taller. Limb lengthening boosts patients' self-confidence and personal satisfaction so achieve their goals and enjoy a better quality of life.
Contact Us to Get Taller With Height Lengthening
Having tall parents or an exceptional childhood does not guarantee optimal height. Life is full of stressful situations and environmental challenges that can impede anyone's bone health and development, and height goals, such as motor vehicle accidents, inflammatory conditions, injuries, and other health concerns.
To learn how height lengthening can add inches to your limbs so you can finally live the life you desire with the commanding stature you deserve, contact the Height Lengthening center at (818) 322-0126 to arrange a consultation with Dr. Mahboubian. He offers a variety of treatment options for patients interested in improving their height and situations.