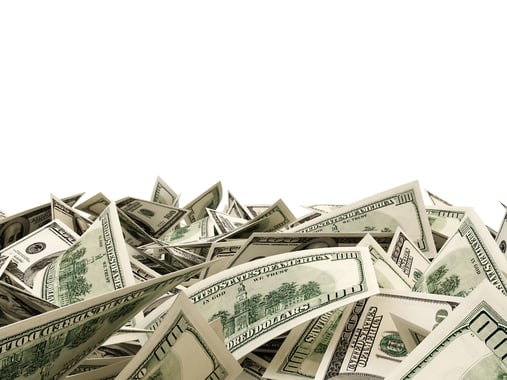 Money, power, and respect are often the first advantages that come to mind when one thinks of tall people. Why do tall people attract better economic resources and opportunities than their shorter counterparts? Since the dawn of human civilization, taller people have enjoyed significant advantages over those who are less gifted vertically. Continue reading to gain an insightful look into the reasons taller people make more money than those with height limitations.
Height Biases in Society
It's no secret that taller people are easier to see. Tallness is an embodiment of masculinity. It implies strength, agility, smarts, and power. Historically, taller people were leaders and protectors because they were braver, stronger, and smarter. They were granted more power, respect, wealth, and other advantages.
All throughout history, tallness has equated genetic and physical superiority. Though evolution and other societal and genetic changes throughout the years have eliminated many of the barriers and disadvantages shorter people face, many stigmas and practices remain that incentive and pay taller people more money. Many professionals continue to experience height discrimination in the workplace and in other areas of their lives.
Height biases exist in almost every environment. In school and on the playground, taller children are befriended and chosen for teams and activities more often than smaller kids. In the workplace, people of average height are perceived as inferior, even when they hold the same or higher credentials and more skills than their taller peers. In the dating world, short people are viewed as less attractive or appealing. It's a subconscious bias in many minds that continues to put those with short statures at a disadvantage.
Optimum Health and Living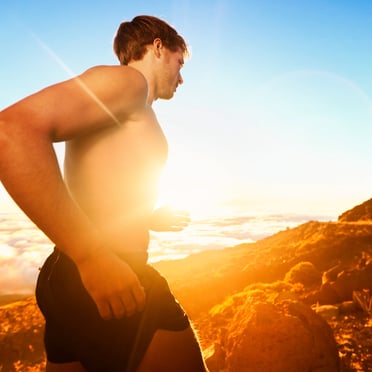 Height is influenced by so much more than hereditary features and DNA; health and environment are key cofactors. Think about the tall people you see who have short parents and family members. Many of these individuals can thank their health and nutrition for that. People who grow up in positive and healthy environments and good nutrition with minimal financial and socioeconomic challenges have fewer impairments to growth. This enables them to achieve optimum height during puberty.
Also, optimal nutrition, living, and educational environments have a strong correlation to proper cognitive and physical development and potential. In other words, people with fewer nutritional and environmental challenges growing up often grow into taller professionals with fewer income barriers, thus increasing their success. Being healthy makes it easier for them to look and feel good and treat others accordingly.
Self-Esteem and Confidence
Better health and height boost confidence. Short people are easily overlooked by others, especially by those with a higher line of sight. Taller individuals are less likely to be ignored and have negative assumptions made about their character and physical and cognitive abilities or appearances. They receive more recognition and opportunities in the workplace for upward mobility.
Being tall means more acceptance in all aspects of life for most individuals because there are fewer negative experiences to decrease overall self-esteem and emotional intelligence or influence personality traits. Many taller individuals have a stronger foundation of good health and nutrition that reduce the amount of health and environmental effects that typically stunt growth and overall well-being during the formative stages of their youth.
Taller people, in particular, males tend to feel more satisfied with their bodies and lives. They are less likely to avoid challenges due to outside perceptions and influences. Their egos have little room for negative feelings and paranoia that many shorter people experience daily when collaborating, fulfilling leadership duties, and interacting with others.
Social Acceptance and Respect
Being tall increases social acceptance. People respect and flock to taller professionals because they inherently view them as natural-born leaders, even if they lack the right qualities. Society is more accepting of those with tall statures and more forgiving of their shortcomings. Many vertically-challenged individuals often find themselves falling short of their personal and professional goals because they are vulnerable to the misguided and inaccurate stigmas associated with having an average short stature. Feelings of depression, low moods, poor self-esteem, and anxiety are extremely common in those with height disadvantages.
Romantic Interests and Satisfaction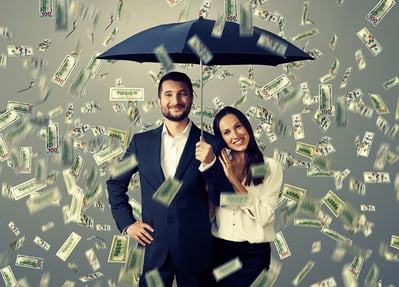 There are also romantic and personal aspects to consider. Tall people are portrayed as more desirable by the media and entertainment industries. Height implies maturity, strength, sexual prowess, and more for both men and women. This makes it easier for them to attract more financially stable partners, thus increasing their wealth. It also enables them to avoid many personal and romantic pitfalls that can reduce their overall earning capacity.
Grow Taller With Height Lengthening
So, the next time you find yourself asking, Why do taller people make more money or appear to have better lives? Remember this: Personal satisfaction, specifically with one's height and appearance mean fewer barriers economically. Times are changing. Being short or average height is no longer a barrier to personal and professional satisfaction or wealth, even though it sometimes seems like taller people amass more money, respect, or power during their lifetime. Recent advances in medical science and technology make it possible for anyone currently not satisfied with their height to rise above their adversity to enjoy similar success and financial capacity as their taller colleagues and peers.
To learn more about height lengthening or to discuss limb lengthening alternatives, call the Height Lengthening clinic at (818) 322-0126 for a consultation with our orthopedic surgeon, Dr. Shahab Mahboubian, D.O., MPH.