How Much Does Height Lengthening Surgery Cost?
If you feel that your height is holding you back, you may have considered height lengthening surgery. We'll break down some of the most common questions people have when doing research about height lengthening surgery.
Why is Height Lengthening Important?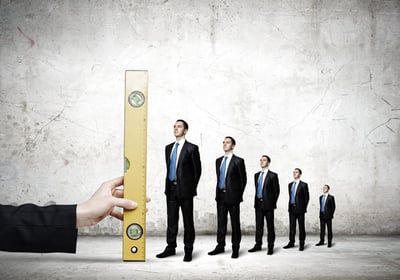 Many different kinds of people decide to have height lengthening surgery, all with one thing in common—their height is causing them unhappiness. Some people even experience height dysphoria, which is when dissatisfaction with one's height can lead to severe anxiety, distress, and depression. Many people find themselves feeling lonely, unhappy, or feeling that they can't fulfill their complete potential. It's not just self-perception—studies have shown that society unfairly favors the tall. Statistically, taller people make more money, and taller men often have more success in dating.
Height lengthening is an important development because it can radically alter the quality of life for people whose stature is negatively impacting them. Gaining height can lead to increased confidence and can bring peace of mind, helping people to achieve a positive outlook needed to forge the path they want for themselves. Additionally, an increase in height can change the way society perceives and judges a person, positively affecting everyday life.
Who is Height Lengthening For?
Cosmetic height lengthening is for adults whose short stature is negatively impacting their quality of life, including causing difficulty dating, affecting professional opportunities, and causing mental health problems. Most patients who undergo cosmetic height lengthening are men, as studies have repeatedly shown that a man's short stature has more of an effect on quality of life for men than women.
Is Height Lengthening Painful?
Height lengthening is a significant surgery so there is some pain. Dr. Shahab Mahboubian, D.O., MPH, uses the state-of-the-art Precice system, the latest in height-lengthening technology, which has drastically reduced the pain experienced by patients who undergo this procedure.
During surgery, most patients have an epidural, which is an anesthesia that blocks pain to part of the body. Pain can also be controlled during surgery using patient-controlled analgesia (PCA), which is a safe method that allows the patient to manage their own pain.
After surgery, we often use a long-acting, slow-release local anesthetic, which provides pain relief in the area of the surgical wounds for up to four days. Before discharge from the hospital, patients will switch to managing pain through oral pain medicine.
The first few weeks after surgery are generally the most difficult and patients are given prescription pain medications to take home. After the first few weeks, most people report they are much more comfortable, and pain medications may no longer be needed.
If a patient experiences pain which interferes with sleep, we will often prescribe medication to help with sleep. Sometimes people report some pain during physical therapy exercises, as the body adjusts. The lengthening process takes a few months, and thanks to the advancements of the Precice system, most people report that the actual lengthening process is nearly painless.
How Much Does Height Lengthening Surgery Cost?
Because height lengthening is considered cosmetic, it's not usually covered by health insurance, except in rare cases. We can help verify any coverage you may have and help you apply your benefits or reimbursement to your surgery. Most people, however, pay for the surgery out of pocket or by using financing options, such as through Care Credit.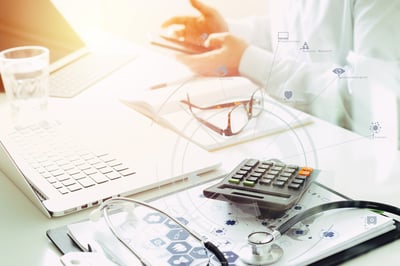 The price of height lengthening surgery can vary a great deal, based on the surgeon, the method of surgery, what is included in the price of surgery, and quality of care.
People sometimes travel outside of the U.S. for the procedure, however, many providers who offer less expensive options are not using the revolutionary Precice/ Stryde system. Physicians in Europe using the Precice system tend to charge in the $55,000 to $80,000 range. In South Korea, Thailand and Singapore limb lengthening procedures can cost between $40,000 and $70,000, and can be less than $40,000 in some other countries with the use of external devices.
There are only a handful of providers who perform height lengthening surgery in the United States. In the U.S., bilateral femoral lengthening can sometimes cost more than $120,000, while tibia and femoral lengthening combined can cost in excess of $250,000 with some providers.
At the Height Lengthening Institute, we have been able work with our local hospital and staff to bring everyone interested in the procedure the most affordable prices in the country. Check out our Costs and Expenses page for our most current rates, and keep in mind a personal consultation is the most accurate way to get an estimate and to be informed about personal surgery expectations.
Costs for height lengthening surgery can vary for each person, so it's important to get a personal consultation to have an accurate picture of the price of surgery. When you receive a quote from us, following a personal consultation, some of the costs included in the quote will usually be:
Surgical costs and surgeon fees,

Bilateral Precice lengthening rod implants,

Hospital stay following surgery (up to 3 days),

Operating room and surgery recovery room charges,

X-rays and radiologist fees (up to 12 weeks),

Other hospital diagnostic tests, and

Office visits (up to 12 weeks)
Outside of the cost of a personalized price quote would be all medications and vitamin supplements, as well as mobility aids such as crutches, although insurance will generally cover both of these. Also not included are any travel and lodging accommodations, although we can provide recommendations. Other personal needs related to travel (food and supplies) are not covered in the price quote, nor are any other home health aides or home nursing care that may be needed.
Why Choose Us?
Height lengthening surgery is expensive, but many people see it as an investment in the life they want to be living. As with any significant investment, it's important to put a great deal of consideration into your choice.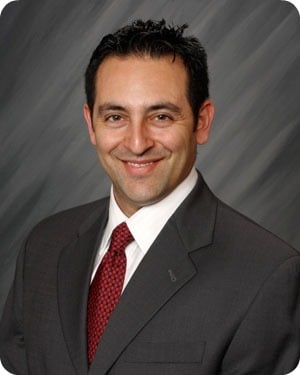 Dr. Shahab Mahboubian, D.O., MPH, is a premier expert in height lengthening surgery, and was the first orthopedic surgeon on the West Coast to perform a cosmetic limb lengthening using the Precice and Stryde nail system, revolutionary approaches to limb-lengthening. His dedication to providing meticulous, high-quality care means that Dr. Mahboubian uses the most advanced techniques in orthopedic surgery.
With a background in osteopathic medicine, Dr. Mahboubian's medical training had a more specialized focus on the musculoskeletal system, compared to conventional medical training. He completed his training in limb lengthening and deformity correction surgery at the world-renowned Hospital for Special Surgery in New York, the #1 orthopedic hospital in the country (U.S. News & World Report).
Minimizing the risks involved with surgery, while helping patients achieve their height goals is of the utmost priority. Dr. Mahboubian establishes a collaborative relationship with patients, making sure that they have a thorough understanding of the procedure and options so that they can make educated decisions about their care and look forward to the best outcomes.
A personal consultation is the best way to learn if height lengthening could be the answer to the challenges your stature causes in your daily life. Contact us to find out more.
`