Limb Lengthening Surgery - What to Expect
In life, we all have desires and aspirations. Simple yet perfect examples include good health, happiness, confidence, and a charming personality. With such traits, you can be comfortable within your skin and just as much around others.
In a survey conducted on 2,000 people by OnePoll on behalf of Massage Envy, data revealed that 59% of Americans aren't comfortable in their skin. At 68%, the main factor contributing to this lack of confidence is overall body image. And one of the main factors that make people overly self-conscious about their body image is their HEIGHT.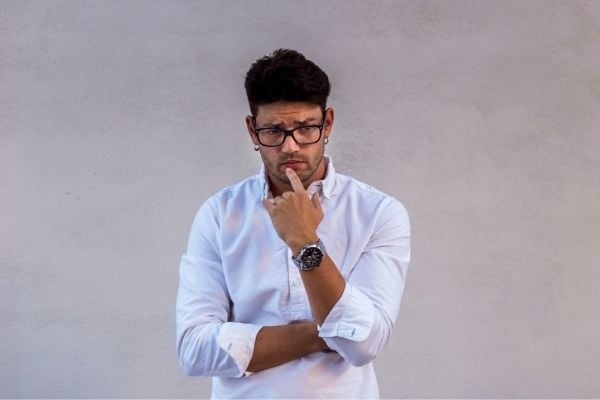 Height has been documented to have a significant impact on the quality of life, especially for adults. Though being short does not necessarily mean one is unhealthy, short people perceive themselves as such. They are also more inclined towards developing an inferiority complex, paranoia, and heightened mistrust, which all translate to an increased risk of mental health issues.
However, just because you are short does not mean you are condemned to remain so. Fortunately, with technological advances in the medical sector, you can add a few more inches and a whole lot of confidence and joy in your life through limb lengthening surgery.
In this article, you will learn about height lengthening, find out how much height you can add, and see results from beneficiaries of such surgeries.


What Is Limb Lengthening Surgery?
A height lengthening surgery is a medical procedure aimed at increasing one's height by increasing the length of the major bones in the leg. The procedure is done on your thigh (femur) or shin (tibia). As futuristic as it may sound, height lengthening practices in the US can be dated as far back as the 1950s.
As technology has improved over the years, the practice has become a reliable and safe way of adding a few extra inches. With which you will be able to eradicate your feelings of anxiety and unhappiness while boosting your self-esteem.


How Many Inches Can You Grow with Limb Lengthening Surgery?
Understandably, the first question that people ask when they hear about cosmetic height lengthening is, 'how much taller can I be?' You should note that the surgery is not just about increasing your height but also in a manner that does not compromise your health and ability to use your limbs normally.
Therefore, you should not expect to gain two extra feet. On a realistic note, through limb lengthening surgery, you can become as much as six inches taller, equivalent to half of a foot.

How Many Times Can You Do Limb Lengthening?
To gain maximum height, it will be necessary to have surgery on both your femurs and tibias. As eager as you may be to gain all that height at once, it is not recommended to have both surgeries at once.
Instead, you should schedule them 3 to 4 weeks apart. This will reduce the risk of nerve damage, joint contracture, and fat embolism. If you've waited all your life for such an opportunity, what're four more weeks?


Does Limb Lengthening Make You Disproportionate?
Over the years, the procedures and techniques of performing limb lengthening surgeries have been refined repeatedly to ensure the results' accuracy. As such, you can rest assured of gaining extra inches without becoming disproportionate.


What are the Benefits and Risks of Cosmetic Height Lengthening?
Limb lengthening surgeries offer tons of benefits. However, as with all medical procedures, there is an element of risk. Here's a breakdown of the benefits and risks involved with cosmetic height lengthening.
1. Increased Self-Confidence
Confidence is a very important attribute in life. It can affect your personal and professional relationships. Regardless of how competent or nice you are, your confidence level always shapes other people's perceptions of you.
By adding a few extra inches to your stature, you can boost your self-esteem. In turn, this will allow you to command a greater presence in all your interactions. For some people, confidence may be the missing component for getting a soul mate or career advancement.
2. Peace of Mind
Arguably the biggest challenge for short people is how they perceive themselves due to their height. The idea that taller people have it better and the insatiable desire to become taller can eat away at you. This is what leads to mental health issues.
Instead of weighing yourself down like that for life, schedule a cosmetic lengthening surgery. Gaining the extra inches will free you of such mental burdens and afford you the priceless gift of peace of mind.
3. Success
Confidence and respect are two crucial elements needed for you to climb the corporate ladder. Unfortunately, for short people, these are two things that are not always in abundance. Due to a lifetime of ridicule or being overlooked, your confidence level may be low.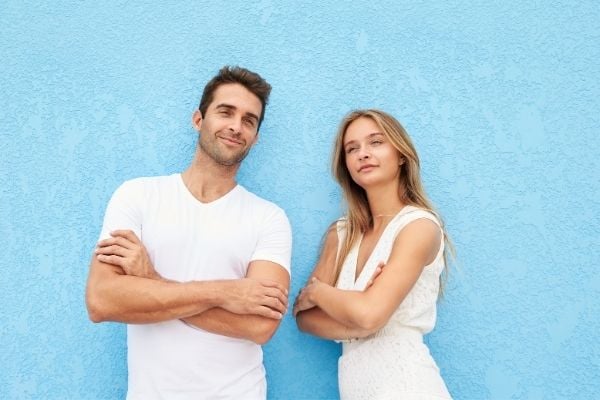 Also, shorter people rarely ever command the same respect as their age mates, friends, and colleagues. This leaves you at a significant disadvantage when promotion opportunities arise, despite their competence levels. You can significantly improve your chances of success at your place of work by becoming taller.
4. Potential Risks
The primary risk associated with cosmetic height lengthening is the occurrence of compartment syndrome in the lower legs. This condition occurs when there is bleeding after an injury or surgery, resulting in a pressure build-up in the enclosed muscle space.
Though it can be dangerous and life-threatening, it does not present much of a risk today. This is due to two reasons. First, your doctor will take care of it immediately to reduce the risk of long-term damage. Secondly, technological advancements in the medical sector have come with effective tools for controlling blood pressure that is accompanied by a special medication. Other risks, which account for 5%, include joint stiffness, blood clots, infections, poor bone development, hardware failure, and early consolidation.


Is Cosmetic Height Lengthening Worth it?
It can be very frustrating not to get the respect and opportunities that you deserve. Cosmetic height lengthening not only makes such things easier to come by but boosts your confidence and self-worth, allowing you to live a more fulfilling life. The key, however, is choosing a reliable facility to have the surgeries done.
Height Lengthening is a facility that offers cosmetic lengthening surgeries, led by the revered Dr. Shahab Mahboubian, D.0., MPH.