Recovering from Limb Lengthening Surgery
Anytime you are considering surgery, you want to understand the entire process, and that includes how long the recovery will take you and how involved the recovery will be. With limb lengthening surgery, the pain during the recovery process is bearable, and the pros of getting the surgery far outweigh any discomfort you may have during the recovery period.


How Long Does It Take to Recover from Limb Lengthening Surgery?
You can expect to be recovering for about three months after surgery. That said, the pain will only last a couple of days, and you will not be in discomfort for the majority of those three months. Here is a look at some of what you can expect during your recovery that might last up to three months: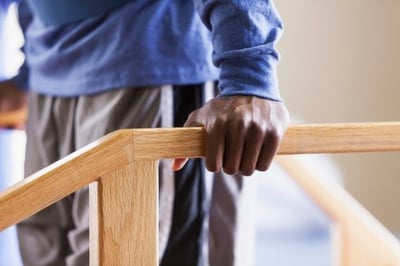 First week — in the beginning, you will have some pain as your body recovers from surgery.

Middle of month one to the end of month three — you will begin physical therapy, and this is a very important part of your recovery. Your physical therapist will tell you what you need to know to train your body to stretch and lengthen after surgery. You will want to make sure your range of motion is improving and that you work through knee or joint stiffness as a result of the surgery.

End of month three — your physical therapist and doctor will work to set up your new normal, and they will provide advice to you on recommended long-term exercise plans and how you get the most out of your limb lengthening surgery.
Don't be alarmed by the fact that recovery could take up to six months. This surgery is an investment in your future, and a few months is just a short time out of the rest of your life.


What to Expect from Recovery
Like any surgery, you will be in some pain right after surgery. However, our team will prescribe you pain medication to keep your pain under control. The nice thing is you can begin weight bearing as soon as you feel comfortable putting up to 250 pounds on your joints without worrying about undoing your surgery. While you can begin weight bearing early on, for walking any long distances, you will still need a walker or crutches in the beginning until you build up strength in your legs again.
Make sure to follow your doctor's orders specifically, and this will include taking some vitamins. Your body needs vitamins like calcium and vitamin D after this surgery to form new bone as a result of the surgery. Take these vitamins as directed, so you can have the smoothest recovery possible.
Physical therapy and rehabilitation will be the most important part of your recovery process. Only you can put the work in, and you need to push through if you are having an off day. Our on-site physical therapist specializes in working with people who have had this specific surgery. He will guide you every step of the way helping you recover. Come to physical therapy with a great attitude, put the work in to rehab your joints, and you will start seeing results in no time at all!

Can One Work Out After Limb Lengthening?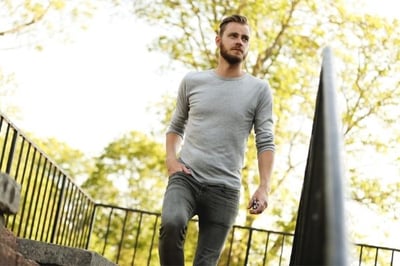 You can begin working out your upper body immediately after surgery, as you will not have any restrictions on your upper body. Expect to begin physical therapy almost immediately after surgery, and your physical therapist will be able to advise you on what types of exercises you should do to start your recovery process. Remember that during surgery, the length of your bones is being adjusted. This means that the muscles, ligaments, and tendons in your legs will all need time to adjust to the new bone length.
Yes, you will want to work out and do exercises after limb lengthening surgery, but make sure you are doing the exercises your physical therapist directs you to do. Long-term, after you are all healed, you will be able to resume work outs and can even get back to playing competitive sports if you desire.


Can You Run After Limb Lengthening Surgery?
You will be able to resume running about 6-8 months after surgery, and you can participate in competitive sports about a year after surgery. It takes a while to be able to run because running is fairly high impact on your legs. You need to really build up the strength in your bones and muscles after surgery before getting back into running.
If you do start running again, make sure you ease back into it. If you were a marathon runner before surgery, that does not mean you can immediately be a marathon runner again. Start in small steps. Consider this major reconstructive surgery and your body will need to readjust to your new limb length. You might find your stride and gait are different too, so work with your physical therapist to ensure you are running in the correct form before you do too much running that could put your joints out of alignment.


The Best Part of Recovering from Limb Lengthening Surgery
You will immediately begin seeing results and be thankful you had this surgery done. Spending a few minutes at home each day after surgery can lead you to gain 1 millimeter in height per day. You also might feel that you feel better overall. If you have never taken vitamins before, your body might benefit from the vitamins you need to take in recovery like calcium and vitamin D. In no time at all, you will enjoy seeing results of being taller and adding inches to your frame!
Our team has all the information you need to consider when planning for your limb lengthening surgery. Surgery can be scary, but the more information you have the more comfortable you will feel.
today to ask any questions you have about the surgery including preparation, the actual surgery, and everything you need to know about recovering from limb lengthening surgery.