What You Should Expect from Stature Lengthening Surgery
What would it mean if you could become 3-6 inches taller? For those that struggle with low self-esteem because they're below average height, stature lengthening surgery is a cutting-edge solution that can truly change lives. This innovative procedure causes specific leg bones to grow, little by little, over the course of the next three months.
If being of short stature has severely affected your confidence, you may be thinking about doing something about it. Learn more about what to expect from stature lengthening surgery.


The Initial Consultation

Deciding to undergo elective surgery is never something to take lightly and it's important to be as well-informed as possible. The initial consultation with your orthopedic surgeon allows you to get very detailed information about your treatment options. There's definitely no such thing as asking too many questions during the consultation. You should feel free to discuss any aspect of the surgery, the recovery, or anything else that's on your mind. Your surgeon will also review your medical history and administer a physical exam that includes taking X-rays of your leg.
The initial consultation is also a time for you to make sure you've chosen the right orthopedist for your stature lengthening surgery. You will want someone with a lot of experience in this specialty and that can answer all your questions with patience.


Preparing for Surgery
The stature lengthening process begins before you're actually laying on the operating table. Your orthopedist will talk to you about the importance of conditioning your body so that you can heal from the surgery as well as possible. Following a nutritious diet is essential for a good recovery, which means avoiding all processed and sugary foods. You will be recommended to eat fruits, veggies, healthy meats and foods with plenty of calcium. You might even be asked to supplement your diet by taking extra vitamins and minerals.
Your surgeon will also encourage you to prepare your body by following an exercise regimen to strengthen your legs. Doing workouts to strengthen your core and upper back is also very beneficial, because you won't be able to put weight on your legs at the beginning of your recovery process.
Finally, your surgeon will ask you to prepare mentally. There will be a lot of pain after the procedure because your body needs to heal. Get ready to deal with that reality and accept that it's part of the process of becoming taller.


What Happens During Surgery
Depending on what you and your orthopedist decided, your surgery will lengthen either the femur or the tibia. The femur is a long bone between your hip and knee joints while the tibia connects your knee to the ankle. Each bone can be lengthened by up to 3 inches, but only one type of bone at a time. If you wanted to be a full six inches taller, you would have to come back after your recovery and get a second stature lengthening surgery.
During the surgery, you will be placed under anesthesia and the orthopedist will cut a small incision in your leg that allows him to access the bone. He will cut the bone in two sections in order to insert a PreciceTM nail that gets locked in place with screws. Over the next few months, this device is what makes the magic of you growing taller happen.


How The Procedure Makes You Taller
The stature lengthening surgery is designed to create the right conditions for your body to create new bone. The PreciceTM nail system works by gradually pulling the two sections of bone apart. This movement creates some empty space within the bone, one fraction of a millimeter at a time.
What happens next is that your body's remarkable healing system springs into action. It will respond to that empty space by producing tissue, blood vessels and nerves that can fill it up. This tissue will eventually harden and become bone. Your orthopedist will have programmed the device to slowly lengthen the bone to a specific height over the next two to three months.


Beginning The Recovery Process
As you can see, the surgery happens in one day but the stature lengthening process will last much longer. While everyone is different, making a full recovery will last around three months. After the surgery, you will probably spend a few days recovering in the hospital before being allowed to go home.
The first few weeks after the surgery will be the most painful, but you will be able to manage it with prescribed pain medication. Your surgeon and his team will guide every step of your recovery, including when you'll be able to bear weight on your legs again. The goal is to get you back to your normal routine quickly, while also ensuring you heal as well as possible.
The healthy eating habits you followed to prepare for the surgery are even more important during your recovery. Your body is working hard to build a lot of new bone and it needs all the nutritional help it can get. The surgeon will also strongly recommend that you take calcium and vitamin D supplements, which are the building blocks of bone.

The Role Of Physical Therapy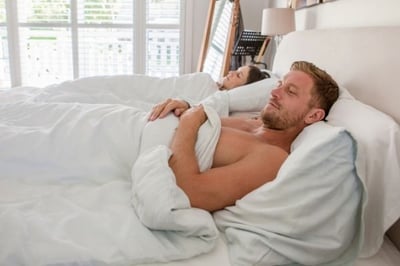 One of the most important members of your orthopedic surgeon's team is the physical therapist. This person will play a crucial role during your recovery and will help get back to normal life as quickly as possible. The physical therapist will prescribe a series of exercises designed to help your body accommodate the new growth.
These simple motions will help you stretch the muscles, tendons and ligaments in your leg while keeping joints flexible. Without these crucial exercises, you can end up with stiffness and poor range of motion. For a fantastic recovery, follow all your physical therapist's recommendations.
Now that you have some sense of what to expect from stature lengthening surgery, you probably have some questions.
and we'll be glad to help. If being able to grow taller would change your life for the better, you should definitely learn more. Dr. Shahab Mahboubian is an experienced, caring orthopedic surgeon with a specialty in stature lengthening surgery.