Love Below Six Feet: Dating While Short in Modern Society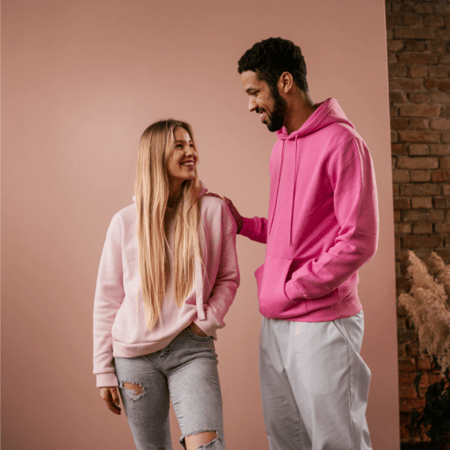 The quest for love and connection is a universal pursuit, deeply ingrained in the fabric of human existence. In this journey, we are often confronted with societal ideals and preferences that shape our perceptions and influence our choices. One such impactful criterion is height, particularly in the context of dating and romantic relationships. The societal bias favoring tall stature permeates dating cultures, influencing preferences and expectations.
In many societies, taller individuals are perceived as more attractive, leading to a seemingly skewed dating dynamic, especially evident in the modern, digital age of swipes and clicks. This preference for height, while seemingly superficial, opens a larger dialogue about inclusivity, diversity, and the essence of connection. It compels us to reevaluate and question: should height dictate the potential for love and connection, or can we transcend above these physical attributes to embrace a more holistic, profound understanding of love?
The Historical Context of Height and Love
Height preferences in the realm of romance have seen intriguing variations throughout history, deeply intertwined with socio-cultural norms and perceptions of attractiveness and dominance. Historically, height was often synonymous with power and strength, with taller individuals enjoying societal favor, and this has permeated into the realm of romantic pursuits. Many civilizations viewed taller men as protectors and providers, inherently associating them with desirable qualities in a partner.
Women's height has also been subjected to societal preferences, with fluctuations in ideal stature over the years. However, the essence of these preferences lies not in the superficiality of physical stature, but in the underlying societal constructs and the evolving perceptions of masculinity and femininity, dominance and elegance, strength, and subtlety.
Modern Day Dating: A Heightened Focus
1. Media's Role
Media, a powerful shaper of societal norms and perceptions, often portrays ideal male heights as tall, imposing, synonymous with attractiveness and desirability. Conversely, women are frequently depicted as shorter, emphasizing a height differential that reinforces traditional gender norms. This representation perpetuates stereotypes, impacting societal expectations and individual preferences in dating. However, emerging voices and portrayals challenge these norms, promoting a more inclusive and diverse understanding of attractiveness and compatibility, beyond the dimensions of height.
The influence of celebrities and the visibility of height dynamics in their relationships play a significant role in shaping societal norms and perceptions about romantic partnerships. Celebrities, often perceived as trendsetters, contribute to the dialogue on height preferences and compatibility.
When famous couples exhibit varying height dynamics, such as Nicole Kidman and Keith Urban or Sophie Turner and Joe Jonas, it challenges entrenched stereotypes about the "ideal" height difference between partners. These relationships highlight that love and compatibility are not dictated by physical stature and encourage a more inclusive and diverse perspective on romantic partnerships.
2. Online Dating Trends
Height filters on dating apps epitomize the emphasis placed on physical attributes in the pursuit of love. While such filters aid in narrowing down preferences, they also accentuate superficial biases, potentially overshadowing meaningful connection and compatibility. The prevalence of height filters reveals a societal fixation on physical ideals, prompting reflections on inclusivity and the true essence of attraction in the digital age of romance.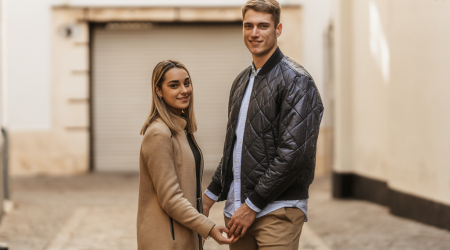 The trend of listing height in dating profiles has become almost ubiquitous, reflecting societal preoccupations with physical attributes. While some argue it aids in finding a compatible match, it also perpetuates superficiality and biases in romantic pursuits. This inclination towards height disclosure signifies the enduring impact of societal norms on individual preferences, prompting discussions on authentic attraction and the evolving landscape of modern dating.
Challenges Faced by Shorter Individuals
Height has long been intertwined with stereotypes and misconceptions surrounding masculinity and femininity. Historically, tallness in men has been equated with strength, dominance, and protection, underlining traditional perceptions of masculinity. Conversely, shorter stature in women has been associated with delicacy, nurturing, and submissiveness, reinforcing conventional femininity ideals.
These ingrained perceptions often dictate societal expectations and individual preferences, leading to biased notions of attractiveness and compatibility. However, the evolving societal landscape is increasingly challenging these stereotypes, promoting a more nuanced understanding of gender, height, and their roles in relationships.
Height has been a focus of myriad assumptions concerning career, confidence, and personality. Individuals of taller stature are often perceived as more confident and authoritative, leading to assumptions of enhanced leadership capabilities and increased career success. These assumptions inadvertently benefit taller individuals in professional settings, potentially influencing hiring decisions and promotional opportunities. Moreover, height is often linked to personality assumptions, with taller individuals perceived as more outgoing and dominant. While these stereotypes persist, it is crucial to foster awareness and emphasize the importance of equitable treatment and evaluation based on merit, rather than physical attributes.
First Impressions
Height biases often play a pivotal role in shaping first impressions in the dating scene. Individuals may face snap judgments and stereotyping, with taller people often perceived as more confident, attractive, and successful, thereby enjoying more dating opportunities and attention.
Conversely, shorter individuals might face undue prejudice, their stature overshadowing their personalities, qualities, and compatibility potential. These biases can influence initial attraction and interaction dynamics, potentially hindering the formation of meaningful connections. It's crucial to challenge and transcend such biases to explore the richness of human connection beyond superficial traits.
The Silver Linings of Dating Below Six Feet
Dating below six feet has its silver linings, primarily facilitating the potential for more genuine and authentic connections. When individuals look beyond societal ideals of height and focus on personality and shared values, they forge bonds that are richer and more enduring.
In a world where superficial connections are often the norm, being below the "ideal" height can serve as a filter, weeding out individuals who prioritize physical attributes over personality and compatibility. This inadvertent screening allows for interactions with potential partners who value substance over appearances, leading to relationships founded on mutual respect and shared interests, rather than mere physical attraction.
In such relationships, the emphasis is placed on understanding, appreciating, and valuing each other's true selves, leading to deeper, more meaningful bonds. When physical height loses its undue significance, individuals can explore a more diverse and enriching array of potential partners, unbounded by the constraints of societal norms and expectations.
While societal biases and stereotypes surrounding height persist, dating below six feet offers a unique opportunity to foster authentic, fulfilling connections, based on mutual compatibility and shared values, paving the way for relationships that are profound, resilient, and deeply rewarding.
Tips for Dating Below Six Feet
Dating below six feet can be an enriching experience when approached with confidence, openness, and authenticity. Here are some tips to navigate the dating scene and form meaningful connections.
Embrace Your True Self - Be confident and proud of who you are. True attractiveness stems from self-assurance and authenticity.
Prioritize Personality - Look for partners who value personality and shared interests over physical attributes. Seek genuine connections based on mutual respect and compatibility.
Enhance Your Presence - Cultivate a strong, positive presence by being engaging, attentive, and open in conversations. Good communication is key in forming deep connections.
Explore Diverse Dating Platforms - Use dating platforms that emphasize shared interests and values. Avoid platforms that overly focus on physical attributes.
Be Proactive - Take the initiative in making connections. Be open to meeting new people and exploring potential relationships.
Challenge Stereotypes - Address and dispel height-related stereotypes and biases. Encourage open dialogues about the implications of height biases in dating.
Focus on Personal Growth - Invest in self-improvement and personal development. Cultivate hobbies, enhance skills, and pursue passions to become more interesting and attractive.
Develop a Sense of Humor - A good sense of humor can break the ice and make interactions more enjoyable. Use humor to navigate awkward situations and establish rapport.
Seek Quality Over Quantity - Pursue relationships that are meaningful and fulfilling. Quality connections are more rewarding than numerous superficial ones.
Be Open-minded - Keep an open mind and be willing to explore relationships with people who may not fit your "ideal" physical attributes but share similar values and interests.
Conclusion
Dating below six feet doesn't have to be a challenge; it can be an opportunity to form more authentic and lasting connections. By approaching dating with confidence, openness, and a focus on shared values, individuals can transcend societal biases and discover the profound joys of genuine companionship.