Reinventing One's Image: The Fresh Start Offered by Height Surgery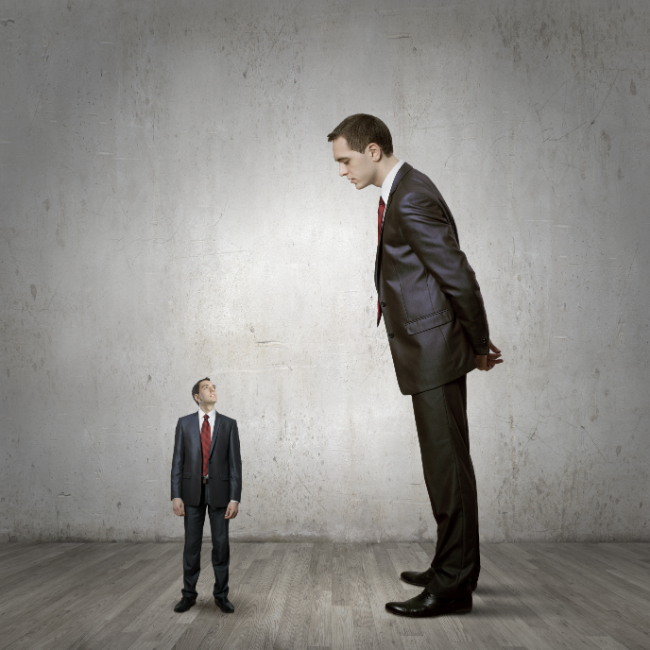 We often hear that confidence plays a pivotal role in a person's life. Confidence can affect career prospects, relationships, and even mental well-being. For many individuals, the physical aspect of confidence is closely tied to how they perceive themselves. One aspect of physical appearance that often has a significant impact on self-esteem is height. For those who feel self-conscious about their height, there's a surgical solution known as height lengthening surgery, or limb lengthening surgery.
In this comprehensive article, we'll explore the world of height lengthening surgery, discussing the procedure, its benefits, considerations, and potential risks.
Height Lengthening Surgery
Height surgery, or limb lengthening surgery, is a cosmetic procedure that increases height by lengthening one's legs. It involves surgically breaking the leg bones and using an external or internal device to gradually separate and grow new bone tissue. This is a slow and controlled process that allows the body to adapt to the changes and minimize complications. Height lengthening surgery increases a person's height by several inches, typically up to six inches, though some individuals may undergo multiple surgeries to achieve greater height.
The Motivation Behind Height Lengthening Surgery
The decision to undergo height surgery is deeply personal and often driven by a complex interplay of psychological and societal factors. Some common motivations include:
1. Enhanced Self-Esteem
Individuals who feel insecure or less confident about their height may see height surgery as a way to boost their self-esteem and self-image.
2. Improved Career Prospects
Height can impact one's professional life, with some studies suggesting that taller individuals may have an advantage in certain careers. For some, height surgery is seen as an investment in their career.
3. Increased Confidence in Dating and Relationships
Height is often a factor in dating and relationships. Individuals may pursue height surgery to feel more confident in social situations.
4. Correcting Growth Disorders
In some cases, height surgery is recommended for individuals with growth disorders, congenital limb length discrepancies, or after trauma or injury.
5. Personal Fulfillment
Height surgery can be a way to achieve a long-held personal goal, leading to a sense of fulfillment.
The Height Lengthening Surgery Procedure
Limb lengthening surgery is a complex and intricate procedure that requires careful planning and execution. It typically involves the following steps:
Preoperative Evaluation - Before surgery, the patient undergoes a thorough evaluation, which may include physical examinations, medical history reviews, and imaging studies to assess the bone structure and density.
Anesthesia - The surgery is performed under general anesthesia to ensure the patient is unconscious and pain-free throughout the procedure.
Bone Osteotomy - The surgeon makes precise cuts (osteotomies) in the bone, creating a controlled fracture. This is typically done in the thigh bone (femur) or shin bone (tibia), depending on the desired lengthening.
Application of External or Internal Fixation Device - An external fixator or internal fixation device is attached to the bone. An external fixator consists of metal rings and wires that are attached to the bone through small incisions, while an internal device is inserted within the bone.
Gradual Lengthening - The lengthening process begins a few days after surgery. The patient or a caregiver adjusts the fixator according to the surgeon's instructions. This controlled distraction separates the bone fragments, and the body naturally generates new bone tissue to bridge the gap.
Healing and Rehabilitation - The body heals and generates new bone tissue during the lengthening phase. Patients receive physical therapy to maintain joint flexibility and muscle strength. The fixator remains in place during this time, which can range from several weeks to several months.
Removal of Fixation Device - Once the desired height is achieved and the bone is fully healed, the fixation device is removed in a separate surgical procedure.
Recovery and Rehabilitation - Recovery after the removal of the device involves rehabilitation to regain strength and mobility. It can take several months to return to normal activities.
Benefits of Height Lengthening Surgery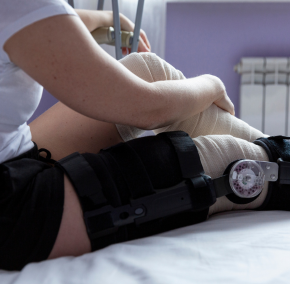 Height surgery offers the following benefits to individuals who choose to undergo the procedure.
Height surgery is a complex and invasive procedure that carries inherent surgical risks.
Patients must be prepared for discomfort and inconvenience during the recovery period.
Recovery is lengthy, and individuals must be patient and dedicated to the rehabilitation process.
Height surgery can have a significant emotional impact, and individuals should be prepared for the psychological aspects of the procedure.
Height surgery can be costly, including the initial procedure, follow-up appointments, and rehabilitation.
Conclusion
Height surgery offers individuals the opportunity to reinvent their image and enhance their confidence by gaining height. However, it is a significant decision that should not be taken lightly. Those considering height surgery should carefully weigh the potential benefits against the challenges and potential risks. It is crucial to seek consultation with a qualified and experienced medical professional who can provide the necessary guidance and discuss whether height surgery is a suitable option for an individual's unique circumstances and goals. Ultimately, the decision should be informed, personal, and made with a clear understanding of the procedure's implications.