Romantic Relationships: How Height Dynamics Can Influence Dating Choices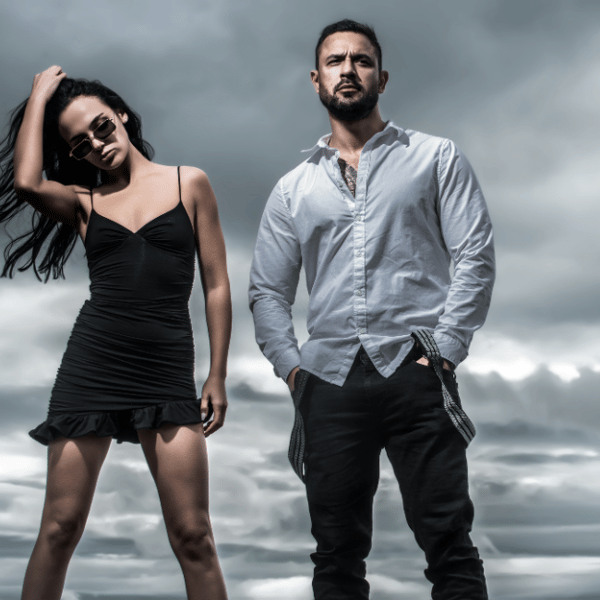 In the complex world of romantic relationships, factors like shared interests, compatibility, and emotional connection play a significant role in bringing two people together. However, there's one element often overlooked, yet undeniably influential: height. The dynamics of height in dating have been a subject of fascination, debate, and even humor. This article delves into the intriguing world of height dynamics in romantic relationships, exploring how height can impact dating choices and the intricacies of societal perceptions surrounding this aspect of attraction.
The Height Paradox
The adage "love knows no bounds" suggests that matters of the heart are blind to physical attributes, including height. Yet, research continues to show that height dynamics are not entirely insignificant when it comes to dating and mate selection. What makes height dynamics a paradox is that while they can influence initial attraction, they don't necessarily determine the long-term success or happiness of a relationship.
Height and Initial Attraction
It's no secret that many individuals have height preferences when it comes to dating. Some people are drawn to partners who are taller, while others prefer someone of similar or shorter stature. The initial attraction often hinges on personal preferences and societal influences.
Attraction, however, is complex, and height is just one factor. Although it influences initial attraction, shared interests, values, and emotional connections are other factors that are the foundation in lasting relationships, highlighting the theme that love transcends physical attributes.
Evolutionary Perspectives
From an evolutionary standpoint, certain height dynamics might be linked to ancient instincts related to mate selection. For instance, women are often drawn to taller men as they were historically perceived as better providers and protectors. Conversely, many men are attracted to shorter women, possibly because it signals reproductive health and youth. These subconscious preferences might still linger in our contemporary dating choices.
Social and Cultural Influences
The media, popular culture, and societal norms contribute to height preferences. Film and television often depict stereotypical pairings with taller men and shorter women, reinforcing these ideals in the minds of viewers. This representation can impact the expectations of individuals when it comes to dating, perpetuating the idea that such pairings are more attractive or desirable.
Height in Online Dating
The influence of height dynamics is particularly evident in the realm of online dating, where users often list their height in excess of their actual height. Research has shown that height is a critical factor in online dating decisions. Both men and women tend to contact people whose height is close to their own. However, men generally face more restrictions related to height, as they are often expected to be taller than their female counterparts. Hence, many shorter men tend to increase their profile height to be more attractive to their potential mates.
Challenges Faced by Shorter Men
While taller men may enjoy some advantages in the dating world, shorter men can face unique challenges. Some shorter men report feeling disadvantaged and experiencing difficulties when trying to attract potential partners. Height discrimination, often referred to as "heightism," is a real phenomenon that affects individuals in various aspects of life, including dating.
Breaking Down Stereotypes
It's essential to recognize that there is no one-size-fits-all approach to attraction, and making blanket assumptions based on height can lead to unfair stereotypes. Attraction is a complex interplay of individual preferences, values, and experiences. In many cases, height is just one small piece of the puzzle.
Height Compatibility
One intriguing aspect of height dynamics is the idea of "height compatibility." This concept suggests that couples with similar height disparities may feel more comfortable with each other because they face fewer societal judgments or inconveniences related to their height differences. While this notion holds some truth, height compatibility is by no means a guarantee of relationship success.
The Role of Insecurity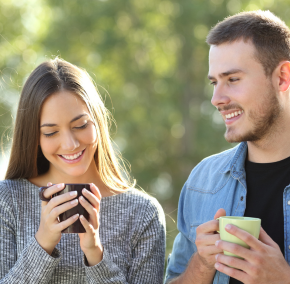 In dating and romantic relationships, personal insecurities related to height can be a significant obstacle. Insecurities about one's own height can influence dating choices, leading individuals to avoid pursuing relationships with those who may make them feel more self-conscious about their stature. Height insecurities can be particularly challenging to overcome, affecting self-esteem and overall dating satisfaction.
Short-Term vs. Long-Term Relationships
Height dynamics may play a more substantial role in short-term dating or initial attraction. For many, the focus shifts away from height when considering long-term relationships or marriage. Compatibility in terms of values, personality, and shared interests becomes far more critical in sustaining a partnership.
Changing Perspectives
Fortunately, perspectives on height dynamics in dating are evolving. Many people are challenging the traditional norms and expectations surrounding height, recognizing that love transcends physical attributes. Societal attitudes are gradually becoming more inclusive, and individuals are becoming more open to dating people of varying heights.
Practical Advice for Navigating Height Dynamics in Dating
Be True to Yourself: If you have a height preference, it's essential to acknowledge it, but also remain open to connections with people who don't fit that preference. True compatibility goes beyond physical attributes.
Boost Your Confidence: If you struggle with height-related insecurities, work on building your self-confidence. Remember that a healthy self-esteem is attractive in any context.
Challenge Stereotypes: Don't let societal stereotypes dictate your dating choices. Give people a chance based on their character, interests, and values rather than their height.
Communicate Openly: In a relationship, open communication is key. If height dynamics become an issue, discuss your feelings with your partner. Mutual understanding and support can help overcome insecurities.
Focus on Compatibility: In the long run, the most successful relationships are built on shared values, interests, and emotional connections. Prioritize these factors over height.
Key Takeaways
Height dynamics in dating may influence initial attraction, but they do not define the success of a romantic relationship. Personal preferences and societal influences certainly play a role, but true compatibility is rooted in shared values, interests, and emotional connections. As perspectives on height dynamics continue to evolve, it's essential to approach dating with an open mind and a focus on what truly matters in building a fulfilling and lasting partnership. Love knows no bounds, and it certainly doesn't discriminate based on height.