The Dangers of Going Overseas for Leg Lengthening
If you're considering traveling overseas for surgery, it's important to thoroughly research accreditation and surgical standards. Sometimes, however, this information may not be available or verifiable, making the decision to go overseas for a major surgery very risky.
The importance of high-quality surgical standards goes beyond just the credentials of the surgeon. In the U.S., every aspect of surgical care is regulated to ensure high safety standards. This includes quality standards for anesthesiology care, a sterile operating environment, and up-to-date equipment. You may not be able to verify that rigorous safety and quality standards for every aspect of surgery are in place overseas. U.S. law does not protect patients who go overseas from unsafe medical practices that don't meet U.S. standards.
Limitations on Follow-up Care
Care for surgery doesn't end with the procedure itself. Follow-up care is an important part of treatment, especially for leg lengthening surgery. The surgery occurs in phases and can take several weeks or months to complete, during which ongoing care is needed.
The recovery time includes up to four months before you can walk without assistance and up to eight months for competitive sports activity. Physical therapy is needed after surgery to ensure a good outcome. If you travel overseas for leg lengthening, the quality of your follow-up care may be limited.
Financial Risks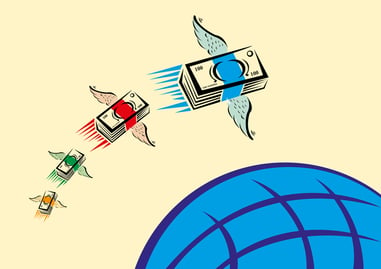 If you're considering going overseas for leg lengthening surgery just for a bargain, you may want to think again. The medical and surgical risks from going overseas can lead to complications or even the need for revision surgeries that could end up costing you much more in the long run.
Bargain Misconceptions
At the Height Lengthening Institute, we've worked with our hospital and other healthcare partners to bring our patients the most affordable prices in the country for leg lengthening surgery. You can find our most current rates on our Costs and Expenses page, but a personal consultation is the best way to get the most accurate estimate.
In addition to increased health risks for leg lengthening surgery overseas that can cause complications threatening both your safety and your budget, the price tag you see when browsing overseas providers may not be all it seems.
At the Height Lengthening Institute, when we provide you a quote, the costs that are usually included are:
Surgical costs and surgeon fees,
Bilateral Precice lengthening rod implants,
Hospital stay following surgery (up to 3 days),
Operating room and surgery recovery room charges,
X-rays and radiologist fees (up to 12 weeks),
Other hospital diagnostic tests, and
Office visits (up to 12 weeks)
Many providers abroad don't have such a comprehensive package in the bargain price you initially see. Also, most providers aren't including the needed follow-up visits in the cost of care.
The Safer, Smarter Option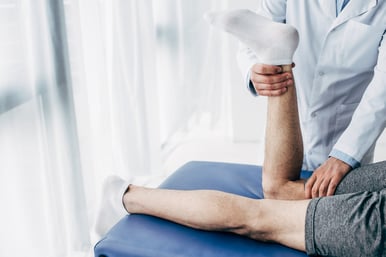 Even a "bargain" surgery overseas is going to be expensive. If it seems too good to be true, it probably is. When it comes to your health, it's important to minimize your risks by choosing the safer, smarter option—often it turns out to be the better financial option as well.
Dr. Shahab Mahboubian, D.O., MPH, is a premier expert in height lengthening surgery, and was the first orthopedic surgeon on the West Coast to perform a cosmetic limb lengthening using the Precice and Stryde nail system, revolutionary approaches to limb-lengthening. His dedication to providing meticulous, high-quality care means that Dr. Mahboubian uses the most advanced techniques in orthopedic surgery.
With a background in osteopathic medicine, Dr. Mahboubian's medical training had a more specialized focus on the musculoskeletal system, compared to conventional medical training. He completed his training in limb lengthening and deformity correction surgery at the world-renowned Hospital for Special Surgery in New York, the #1 orthopedic hospital in the country (U.S. News & World Report).
A personal consultation is the best way to feel reassured that you're making the best decision for your height lengthening care provider. Contact us to learn more.