What Exactly Is A Cosmetic Height Lengthening Surgery Vacation?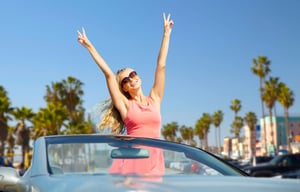 Have you always dreamed of growing a few centimeters? How about relaxing on a warm, sunny beach? Medical tourism is an increasingly popular way to do both at once. Surgeons throughout the world perform height lengthening surgery to extend their patients' legs, and these patients often travel far from home to get the operation. If you're interested in returning from your next trip both tanner and taller, consider a cosmetic height lengthening surgery vacation. But first, make sure you understand the pros and cons of each vacation destination – and exactly how your surgery and recovery process will go.
Getting Taller with Surgery: What is Cosmetic Height Lengthening Surgery?
Cosmetic height lengthening is exactly what it sounds like: a surgical procedure that adds 4 to 6 centimeters to your height. While techniques (and regulatory standards) may vary by country and hospital, the process is never "overnight", because your recovery determines your results. Some hospitals rely on external fixators, which can lengthen recovery time and increase pain. Others make a series of precise surgical cuts and then allow your body to take over, regenerating the extra bone, muscle, and connective tissue that your longer legs will need.
Of course, your healing process must be evaluated with X-rays and may include periodic adjustments, especially if you have internal fixators aiding the process. After your surgical team performs the operation, you will need weeks of close monitoring and physical therapy to make sure your legs heal correctly and function properly. If complications arise, your stay may be longer. As you regain strength and begin to walk again, it's important to minimize your stress levels and get plenty of rest, and a vacation is actually a great way to do both.
Taking a Surgery Vacation: Why Travel for Height Lengthening Surgery?
Cosmetic surgery is elective, which means you get to choose if, when, and where you have it. Because height lengthening is such a unique and specific procedure, many must travel just to find a surgeon who specializes in it. Why not travel to a location that will make recovery more fun, too? Modern-day options vary wildly in climate, cost, and health and safety standards, but popular destination countries include the United States, England, India, Malaysia, and Russia.
If you travel for surgery, you will still rely on local doctors for pre-op screenings and follow-up care. However, the surgery and initial recovery period will take place in your vacation destination, so it's important to consider the quality of the hospital, including the safety regulation standards and licensing requirements of the host country. While India and Malaysia are attractive destinations for medical tourists, lower costs in less regulated countries may come with increased risks. Fortunately, the United States has some of the strictest medical regulations in the world, as well as state-of-the-art facilities in sunny states like California.
Surgery in the United States: Why Choose Los Angeles for Height Lengthening Surgery?
Whether or not you live in the United States, getting your height lengthening surgery could mean taking a Hollywood vacation. Only a few American surgeons specialize in height lengthening surgery, and Los Angeles is one destination option for patients who want specialized care. California's summery beaches are just as warm and beautiful as tropical spots in Central America and Asia, and patients with elevated tastes can appreciate LA's famous faces, shops, and restaurants.
Of course, recovering from cosmetic surgery is a unique process for every patient, and your vacation may not include rollerblading down Venice Beach or floating in a hotel pool. However, if you want to make the most of your downtime, it's hard to beat the sights, sounds, and tastes of southern California. From star-gazing on Santa Monica Boulevard to scenic drives down the Pacific Coast Highway, your surgery vacation could also be one of your most memorable getaways.
---
Are you interested in lengthening your height and checking a new vacation spot off your bucket list? Consult an orthopedic specialist to see if cosmetic height lengthening is right for you.